My husband cannot perform when with me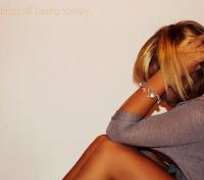 Dear Agatha,
There is this huge problem facing me. Five years ago, I left my former boyfriend because I caught him in bed with another woman. He actually tried everything to make me come back but I refused.
A year later he got married to the same woman I caught him cheating on me with. I was very hurt by it all; I vowed to get even with him.
A friend of mine took me to a spiritualist who promised to help me deal with him. Thereafter, I met and married my current husband.
Before we got married, my husband and I had a good s3x life but the moment we got married, I noticed he couldn't perform as a man.
Before we begin, he would be okay as a man but the moment he attempts to get into me, he goes limp. We didn't understand what was happening. At first, he thought it was just the stress in the office affecting him. I did all the tricks I know as a woman but none worked when it matters the most.
While I was still trying to solve the problem, I learnt he has put another woman in the family way. His excuse was since he wasn't able to perform as a man with me; he did it with another woman just to make sure he wasn't the problem.
It is just that he got her pregnant but his people are making plans to bring the woman to the house.
Hurt, I went out to do the same thing he did but I discovered that none of the men I tried to sleep with could get it up.
It was then I knew I was the target of whatever is wrong with my marriage.
I tried going back to the spiritualist my friend took me to, only to discover he no longer lived where we met him. I was told by his neighbours that he had relocated.
Desperate, I confided in a friend who took me somewhere. It was there I was told that the cause of my problem had to do with what I did to my former boyfriend. I had forgotten all about that. In my confusion, it skipped my mind that I had, out of anger, told the spiritualist that he should punish him by making it impossible for him and the woman he married to function as a couple.
According to this spiritualist, the only thing that would break the curse on me is to sleep with him. Surprisingly, he could sleep with me as a man but once I go back to another man, the problem came back. I am so fed up because it looks like I will never get out of it. The more places I go, the more complicated my problems become.
The latest is that my husband has driven me out of the house. I am writing because I don't know what else to do. I have gone everywhere but the issue remains. Please help me.
I don't know what to do or who to turn to? Can you help me, Agatha? Can you find a solution to my problem? Will I ever be able to have a baby? I know it isn't the usual thing to do.
Martha.
Culled from Daily Independent
© 2013 Nollywoodgists.com
Click the link below to go to...
Fans, Friends Frown At Monalisa Chinda's Affair With Lanre Nzeribe + Chinda's daughter Tamar Lily's 5th birthday Pictures
Ex-BBA Star, Confidence Haugen Attacked By Robbers In Ghana
Pepsi Ambassador, Lynxxx In Big Scandal; Reportedly Stabs Man At Lagos Night Club
Nollywood Actress, Chika Ike, Reacts Over Fatal Accident Rumour
Prado Jeep Gift: A Gesture of Love And Goodwill-Gov. Akpabio Defends Self
"I Barely Know Iyanya"- Tonto Dikeh Reacts To Romance Allegation With Him
Civil Defence Commandant Can't Tell His Organisation's Web Address [VIDEO]
Gov. Akapbio Supports Annie's Relatives Who Cannot Afford Dubai Wedding | Tuface, Wife Collect Promised Suv From Akpabio [PICTURES] a
VIDEO: Watch the traditional wedding ceremony of Mr and Mrs Idibia here