AFISMA human rights observers arrive in Mali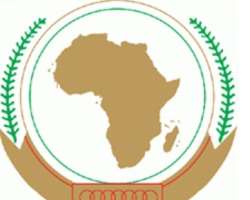 AFISMA human rights observers arrive in Mali
ADDIS ABABA, Ethiopia, April 4, 2013/African Press Organization (APO)/ -- As part of the implementation of the decisions of the African Union (AU) Peace and Security Council (PSC) and the Authority of the Economic Community of West African States (ECOWAS), to deploy 50 Human Rights Observers in Mali within the framework of the African-led International Support Mission in Mali (AFISMA), ten Human Rights Observers have arrived in Bamako.
The Observers are from Cameroon, Benin, Burkina Faso, the Central African Republic (CAR), Republic of Congo, Democratic Republic of Congo (DRC), Kenya, Nigeria, Senegal and Sierra Leone. The team is led by Ms. Reine Alapini Gansou, a Lawyer and Law Professor at the University of Abomey, in Benin.
Ms. Gansou has been a Member of the African Commission on Human and Peoples' Rights since 2005, and served as Chair of the Commission from 2009 to 2011. She is also the Special Rapporteur on the situation of Human Rights Defenders in Africa and a Member of the UN Permanent Court of Arbitration. Ms. Gansou has previously served both as a Member of the International Commission set up to investigate the post-election violence in Côte d'Ivoire and a President of the Technical Committee for the development of the statutes and regulations of the Center for Conciliation, Arbitration and Mediation of the Benin Chamber of Commerce and Industry. She has authored and coauthored several publications in law and human rights.
The Team of Human Rights Observers will, in the next few days, deploy in Gao, Timbuktu and Kidal, to monitor the human rights situation in northern Mali.
Welcoming the Observers to Bamako, the Special Representative of the Chairperson of the Commission and Head of AFISMA, former President Pierre Buyoya said: "Monitoring the human rights situation in Mali will ensure greater justice for victims of human rights violations and compliance with Mali's Penal Code, the Code of Criminal Procedure and all other relevant national and international instruments."
The Special Representative called on the Malian authorities and people, as well as the representatives of the international community in Mali, to provide the support needed by the African Human Rights Observers to discharge their mission.