Statement by Chinese Foreign Ministry Spokesperson Qin Gang on the Situation in Central Africa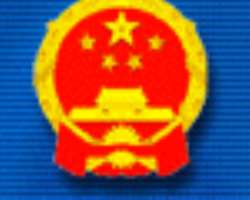 Statement by Chinese Foreign Ministry Spokesperson Qin Gang on the Situation in Central Africa
BEIJING, China, April 1, 2013/African Press Organization (APO)/ -- Chinese Foreign Ministry Spokesperson Qin Gang remarked on the situation in Central Africa on March 26, 2013.
A journalist asked about China's comment on the dramatically worsened conflict in Central Africa, which caused casualties of South African troops in the country.
Qin Gang said that China expresses sympathy and condolences to the injuries and deaths of South African soldiers in the warfare of Central Africa. We are concerned about the seriously deteriorating political and security situation in Central Africa. China opposes the seizure of power by force and calls for a settlement of the Central African crisis through political means as well as an early restoration of order in the country. We support the positive efforts by South Africa and regional organizations such as the African Union and stand ready to play our own constructive role.