No threat to my life by militants —Jeta Amata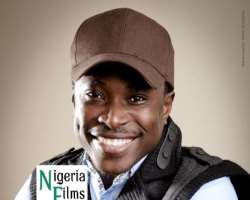 ABOUT two years ago, he was said to have fled the country for his life following threats by Niger Delta militants but actor/filmmaker, Jeta Amata says that was never the case.

According to reports then, a faction of the warring youths in the region were not comfortable with the content of his flick, Black Gold, later re-titled Black November, and so issued a threatening message as to the safety of his family. The filmmaker says that that was never the case as, according to him, it was more of a prank.

"Obviously I will not sit down here and say that a threat came from Niger Delta because before making the film, I had spoken with most of the guys there. Asari Doukbo and I have mutual friends so I got to meet him. When I was going to shoot in Warri, I brought my white crew from the US. At the time, it was very dangerous but Asari and his wife opened their doors to me. We had policemen guarding us and Asari's wife told me not to bother about them. She assured me that I was safe," he said.

Amata narrated how a text message was sent to his wife saying they know where she lives and where their daughter schools stating that he doesn't have any right to make a film without consulting them.

"At the time that text message came, I just left Nigeria to come back to the US and I was expecting my wife and daughter the following week. The text message came just about when they were meant to be coming to me. They were already on their way to coming to meet me in the US. It was merely a coincidence," he explained.
Click the link below to go to...
PICTURES OF TUFACE/ANNIE WEDDING
Omotola's Marriage Clocks 17, Says 'Capt M Ekeinde, You're A Good Man'
See The Man Who Broke Actress Tonto Dike's Heart
Silverbird Cinema Bans 'Boko Haram' Movie
You just can't go through the industry without being sexually harassed – Colette Orji
TWO POPULAR ACTRESSES DENY FIGHTING EACH OTHER IN PUBLIC
My husband complains too much
Annie and 2face's Love Story: How They Met at age 15, first words, how they both suffered and their big wedding!!!