COTONOU TO HOST MINISTERIAL CONFERENCE ON GULF OF GUINEA MARITIME SECURITY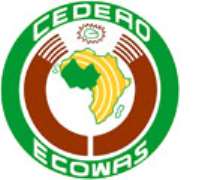 ABUJA, Nigeria, March 15, 2013/African Press Organization (APO)/ -- An Inter-ministerial Conference of ECOWAS and the Economic Community of Central African States (ECCAS) on maritime security in the Gulf of Guinea, is to be held in Cotonou, Benin Republic on 19th March 2013.
The meeting of Ministers in charge of Foreign Affairs, Defence and Security of the 25 countries of the two Regional Economic Communities (RECs) will be preceded by the technical meeting of experts of the UN Offices for West and Central Africa (UNOWA and UNOCA), the Gulf of Guinea Commission (GGC), International Maritime Organisation (IMO), Maritime Organisation for West and Central Africa (MOWCA) and the African Union (AU).
The Africa Centre for Strategic Studies and the Institute for Security Studies will also be represented at theconference which will consider several documents, including an ECCAS/ECOWAS Political Declaration on illegal maritime activities in the Gulf of Guinea, for adoption by a Summit of Heads of State of the two RECs.
Both communities started collaborative effortsin 2011 aimed at developing a joint maritime security strategy to counter emerging and interlinked threats to safety and security at sea.
This followed the adoption by the UN Security Council of Resolutions 2018 and 2039, urging countries in West and Central Africa to take urgent stepsto check piracy and armed attacks at sea on national and international levels.
A series of meetings involving ECOWAS, ECCAS, UNOWA, UNOCA and GGC representatives led to the development of a roadmap which identified the need to organise a Summit of Heads of State and Government of the two RECs, in Yaoundé, Cameroon in April 2013.
The previous meetings also led to the preparation of mutually enforceable texts which will be submitted to the multilateral platform for validation.
It is in conformity with the roadmap and the need to galvanise the necessary political will around the process that ECOWAS and ECCAS,with the support of GGC and the UN, are holding the Cotonou ministerial conference.
In addition to a Political Declaration, the Ministers will also consider the Memorandum of Understanding between ECOWAS, ECCAS and GGC on maritime security in West and Central Africa, and the Code of Conduct between the three entities.
The Gulf of Guinea Commission comprises Angola, Cameroon, Congo, Democratic Republic of Congo, Gabon, Equatorial Guinea, Nigeria, Sao Tomé and Principe, while ECCAS is made up of Angola, Burundi, Cameroon, Central African Republic, Congo, Democratic Republic of Congo, Gabon, Equatorial Guinea, Sao Tomé and Principe and Chad.
ECOWAS on the other hand, comprises Benin, Burkina Faso, Cape Verde, Cote d'Ivoire, The Gambia, Ghana, Guinea, Guinea-Bissau, Liberia, Mali, Niger, Nigeria, Senegal, Sierra Leone and Togo.