Inec To Cancel/redo Elections In Two Lgas In Anambra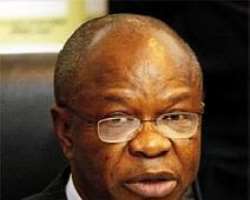 Information reaching Ukpakareports.com indicate that the last fold in the Anambra gubernatorial elections have yet to unfold. According to the very reliable information, the delivery of INEC materials to the various communities in Anambra were sabotaged by local politicians. As gathered, the INEC Chairman, has made the decision to cancel and redo the exercise at two LGAs.
Sources out of the Federal ruling council pointed to two local government areas [LGA] as requiring a re-run elections exercise. The election materials meant to be delivered to the Local Government Area were interrupted by forces believed to be working for party cheiftains. And as a result, the communities within did not get to exercise their voting rights. For this, the source indicated, the approipriate authorities decided to redo the elections in those two LGAs.
The names of the particular LGAs are not currently available to Ukpakareports.com.
However confirmatory information from a principal officer at the INEC indicate that the INEC Chairman was not entirely pleased with the situation report of the Anambra elections. As Ukpakareports.com was told, the INEC Chairman who wanted to use Anambra elections to showcase the potentials of INEC and as a project in free and fair elections, has considered the exercise unacceptable. And on this strenght, a decision for corrective action was taken. The Chairman decided the exercises at the two LGA's were unaccepable and thus would be canceled and redone.
Details to the date of the rerun are not available.
|
Article source