Canada responds to tropical cyclone Haruna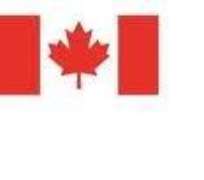 OTTAWA, Canada, March 12, 2013/African Press Organization (APO)/ -- Canada is providing emergency life-saving assistance to people in Madagascar affected by tropical cyclone Haruna, announced the Honourable Julian Fantino, Minister of International Cooperation. Over the next four months approximately 10,000 people will receive access to temporary shelters, emergency medical support, and water and sanitation.
"Canada is working to ensure that humanitarian support is available to those in need," said Minister Fantino. "Emergency needs are being met to help alleviate the suffering of the people affected in Madagascar."
Tropical cyclone Haruna hit the southern tip of Madagascar on February 22, 2013, causing widespread flooding and destruction of local infrastructure, homes and public buildings. More than 22,500 people have been affected, with numbers expected to increase. Approximately 10,000 people are now without homes and, according to United Nations reports, more than 20 people have died.
The Harper Government will continue to monitor the situation to ensure humanitarian needs are met and to provide further assistance, as appropriate.