Ambassador Lamamra Bids Farewell to Outgoing UNAMID Force Commander, Lt. General Patrick Nyambumva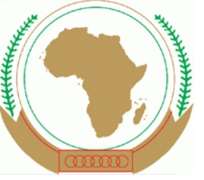 ADDIS ABABA, Ethiopia, March 8, 2013/African Press Organization (APO)/ -- Ambassador Ramtane Lamamra, Commissioner for Peace and Security, bids farewell to the Outgoing Force Commander of the African Union–United Nations Hybrid Mission in Darfur (UNAMID), Lt. General Patrick Nyambumva, in his office at the African Union Headquarters.
The Force Commander presented his end of mission report and described the Darfur operation as very challenging. He expressed his gratitude to the Commissioner for the enormous support and guidance he received from him and from the AU Commission as a whole.
Ambassador Lamamra praised Lt. Gen. Nyambumva for his commitment and dedication to the implementation of the core mission mandate of civilian protection in Darfur, regardless of the difficulties prevalent in the operational area. The Commissioner also congratulated Lieutenant-General Nyambumva for his professionalism and leadership and praised him as well as the officers and troops under his command for the significant achievements recorded during his tenure in the performance of UNAMID's military component. The Commissioner further expressed the hope that lessons learnt will be preserved as a legacy for future peacekeeping operations in Africa and the world.