195,534 jobs created through contracts in 2012 -FG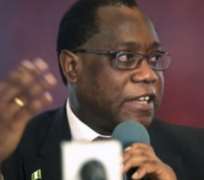 The Federal Government said it generated a total of 195,534 jobs through the various contracts awarded by the Federal Executive Council in 2012.
The Minister of Information, Mr. Labaran Maku, disclosed this to State House correspondents at the end of the weekly Federal Executive Council meeting on Wednesday.
He said the figure formed part of the report presented to the council by the Minister of Labour and Productivity, Chief Emeka Wogu, on the performance and challenges of his ministry in 2012.
'In 2012, the Federal Government generated 195,534 new jobs from the various contracts awarded by the Federal Executive Council. It is the practice that ministers must say how many jobs they will create through contracts before they are approved by the council,' Maku said.
The minister added that during the year under review, 212 cases of industrial disputes were referred to the Ministry of Labour and Productivity for arbitration.
Out of the number, Maku said 174 cases were resolved, 25 went for arbitration, while efforts aimed at resolving 114 cases were still ongoing.
He said Wogu introduced proactive engagements with labour unions to avoid trade disputes that could lead to economic loss for the government.
Maku added that the labour ministry also engaged in the training of workers and labour leaders to create skills needed for amicable resolution of conflicts.