A'Ibom: Militant Group Threatens Oil Firm With Attack Over 'Settlement'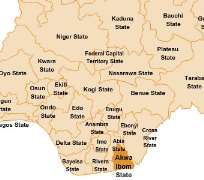 SAN FRANCISCO, March 05, (THEWILL) – An oil and gas firm, operating in Esit Eket in Akwa Ibom State, Frontier and Septa Oil and Gas, has come under the threat of attack from a militant group, the Niger Delta Subterranean Force, for allegedly failing to meet the demands of the group.
The threat was contained in a statement signed by one General Oyobio Oyobio, who claimed to be the leader of the group, and sent to the Managing Director of the oil firm, copy of which was made available to journalists, Tuesday.
The General Manager, Operations Frontier Oil Limited, Mr. Wole Adefila, confirmed the threat, saying his company will react accordingly.
The group, in the statement, warned that unless the company adheres to its ``three point demands, which include the payment of N600 million for royalty and N100 million every month for settlement of the boys and security of the pipeline and other property in the site," it will attack the facilities of the company in the area.
"We are ready to visit the Central Processing Facilities (CPF) of the company. The company should be ready for an attack within one week of this notice on their two oil and gas locations if they don't settle us and the inauguration of the CPF cannot hold," the group warned in the statement.
Alleging that since 2011, the company has refused to comply with its demands, the group of militants threatened to wreak havoc on the gas tank farm of the company no matter the heavy security presence.
Impeccable sources in the area disclosed that the group became annoyed when it discovered that some ex-militant groups had been settled with huge amount of money by the company but its own demands had always fallen on deaf ears.
"We give them one week from now to settle us before inaugurating anything on those sites," the group therefore insisted.