HOLISTIC MINISTRY: HOW CAN MINISTRIES TO THE NEEDY BE ESTABLISHED?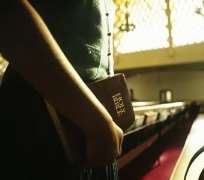 Some who read this may wonder how an individual or a local church can get started in a ministry to the needy if they have never done it before. Christians should be encouraged by their desire to do what God wants, even if they don't know what to do or where to begin. They can learn what to do. God is the one who has put such a concern into the hearts of his people. Every lasting work for God begins because God pours out his love and compassion for the poor and needy into the hearts of his people. Romans 5:5 says, 'God has poured out his love into our hearts by the Holy Spirit, whom he has given us.' It is the Holy Spirit who motivates us to love and do good works. Philippians 2:13 says, 'It is God who works in you to will and to act according to his good purpose' When God puts such a desire in our hearts, it is our responsibility to respond to his urging. He will not force us to act against our will. If God is the one who raises up a ministry, it is God who will sustain the ministry. Philippians 1:6 says, 'He who began a good work in you will carry it on to completion until the day of Christ Jesus.' Our part is to obey the urging of God's Spirit within us. We must also continue to pray and to carry out the ministry according to the principles of God's word.
Recall what God did through Nehemiah, a cupbearer to a Persian king. He enabled this Hebrew servant of long ago to mobilize the people of God to physically restore the walls of Jerusalem and to spiritually restore the Lord's people. The same mighty God is at work today. Recall what God did through St Francis of Assisi. He founded a worldwide missionary organization and a ministry to the poor. The same mighty God is at work today. Recall what God did through William Wilberforce, the British parliamentarian. God enabled this man, together with his co-workers, to abolish the practice of slavery in the largest empire in the world. This effort took lifetime-years of discouraging and difficult work along years of prayer. In the end, God gave success.
The same mighty God is at work today. It is through prayer, faith, hard work and patience that God will give success to the work he stirs up in the hearts of his people (Heb. 6:12. The most basic key to the success of any work for the Lord is prayer. We need to learn to pray and how to pray for the right things. For God's work to be accomplished in God's way, the primary emphasis must be on prayer and the word of God. God uses prayer to overcome many of the weaknesses of the sinful nature of humankind as well as the opposition of Satan. The word of God shows us God's way to help human beings whose lives have fallen apart. An emphasis on prayer and the word of God will result in spiritual renewal and will have God's blessings.
Every effort to rescue needy people must make spiritual renewal its highest priority. As important as physical ministries are, they must not become the final goal of the ministry. Physical ministries must not be done without concern for the moral and spiritual needs of people. Physical ministries should be seen as one of the means to achieve the complete restoration of human beings. Physical assistance without spiritual renewal will only provide a bandage on a running sore. This is why so many government programmes of rehabilitation fail. The total restoration of human being must involve helping the person find a personal, living relationship with God through Jesus Christ (Jn. 10:10b). It must also involve meeting their pressing physical needs. If the change is to last, the person must be transformed from within by God's Spirit. In this way God will restore his own image in the life of the person who is willing to make a commitment to God's truth and God's way (Phil. 2:13). God is concerned about restoring his image in those who turn to him for help. God is glorified when human beings reflect his loving and holy character. The Bible says the Church is to be 'a people belonging to God, that you may declare the praises of him who called you out of darkness into his wonderful light' (1 Pet.2:9).
It is only transformed individuals who can change a culture and a society. The error of communism and other human ideologies of reform is the assumption that a perfect social or economic system will produce a perfect society. These ideologies do not deal with the reality that all human beings are born sinners (Ps. 51:5). God must change people from the inside out for the society to permanently change for good. This is why spiritual life must be at the centre of any lasting ministry designed to achieve rehabilitation of the needy. Rehabilitation of the poor and needy involves rebuilding the lives of broken people. In addition to leading people into a personal relationship with Christ, Christians must seek to bring about the healing of their broken human spirits by enabling them to become self-sustaining persons who have a sense of self-worth, purpose and value. We must help them to restore broken relationships with people, which are often at the root of their problems. What, then, are the practical steps which an individual or a local church can take in order to start a ministry to the needy in their community?
Some suggestions for local churches starting programes to help the needy:
1. Form a Committee to gather and share information. Hearing what God has done through other local churches and agencies can inspire and stimulate local churches and agencies will be challenged when it learns about the actual needs in the city. It is important to know who is already being helped and who still needs help. (a) Find out who the most needy are and where they are. Find out what their actual situation really is. (b) Gather information on what others are doing or have tried. Include information on both their successes and their failures. If possible, also include information on what secular organizations are doing. (c) Make a list of their organizations involved in ministries of rehabilitation and relief (including names, addresses and phone numbers) with detailed descriptions of what they are doing. This can promote co-operation and prevent unnecessary duplication of effort between individuals, churches and Para-church organizations who are doing the same sorts of things.
2. Set up a strategy planning committee to work out a realistic plan of action for the local church or agency. This committee should include leaders of the local church and, if possible, people from other organizations that are trying to do the same thing.
3. Have the pastor and elders publicly challenge the local church to individual commitment and involvement in the plan of action. A special group can be formed, such as a 'company of the committed' who will begin to function as a team.
4. Distribute information to committed Christians about the actual steps they will need to take to become involved in helping people. Many people fail to get involved because they don't know what to do, how to do it, or who to contact. This step could include information on: a. Job skills need in the city. b. Training facilities already available for job training. c. True stories about how other people have carried out such ministries. d. Materials and methods to use in Christian discipleship.
5. There may be a need to deal with the government just as Nehemiah dealt with the Persian king and Joseph dealt with the Pharaoh. If so, there should be a committee to approach the government about co-operation with Christian efforts to help the needy and to advise the government about what Christians are doing.
6. It may be necessary and helpful for the local church or agency to set up a revolving loan fund to help needy people get established in a small business to make a living.
7. People in the local church with specific job skills can be challenged to volunteer some of their time to teach their skill to those who have no job skill at all.
8. Groups of churches or agencies may want to become involved in Christian literature, radio or television production in order to change the morally corrupt values which are destroying their society. An example of a remarkable Christian ministry which has had great success under very difficult conditions is called 'Integrated Holistic Approach'. This work is less than ten years old, but it currently helps more than forty-two thousand people in Addis Ababa, Ethiopia, through fifty-two different programmes. The work has grown out of the dedication of a Christian Ethiopian woman with a great heart of compassion for the needy. For more information, contact Integrated Holistic Approach, P.O. Box 6889, Addis Ababa, Ethiopia. And with our NGO, Helping Hands Rescue Centre. You can volunteer service, pray and give towards the project.
Written By Dr. Lewis Akpogena
[email protected]

Disclaimer:

"The views/contents expressed in this article are the sole responsibility of

thewillnigeria.com

and do not necessarily reflect those of The Nigerian Voice. The Nigerian Voice will not be responsible or liable for any inaccurate or incorrect statements contained in this article."
Articles by thewillnigeria.com