Spindelegger: "Austria is putting together an aid package for Mali"/ In addition to immediate emergency assistance, Austria focuses on strengthening governmental and democratic institutions in the Sahel to relieve Mali crisis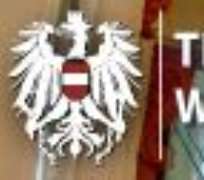 VIENNA, Austria, February 19, 2013/African Press Organization (APO)/ -- At today's Council of Foreign Ministers in Brussels, Vice-Chancellor and Foreign Minister Michael Spindelegger once again pointed out the necessity of coming to the rescue of the suffering population of Mali with humanitarian aid measures. Armed conflicts, terror and human rights violations have added to the trials of a nation already weakened by repeated droughts and famines. Spindelegger has therefore announced a number of additional measures that Austria will provide to ease the suffering of the population of Mali:
In tomorrow's Council of Ministers, the federal government will decide on an aid package comprising a total of 950,000 Euros from the Foreign Disaster Fund. A further 300,000 Euros will be provided by the food aid budget of the Federal Ministry of Health. "This constitutes a reaction to the most urgent requirements of the suffering population of Mali during this time of hardship", said the Foreign Minister.
In the past year, Austria already provided aid to the amount of 3.1 million Euros for the region. Furthermore, Austria will also help establish governmental structures in Mali, for instance through its cooperation with the Kofi Annan International Peacekeeping Training Center in Ghana for which Austria will provide a course director. The Diplomatic Academy in Vienna has earmarked several training posts for Malian state employees to help establish a functioning state with democratic structures for the future.
"With these measures", Spindelegger continued, "we are contributing to the EU's so-called 'State Building Contract' that focuses on human rights, stability and security." He once more emphasised the necessity of developing long-term perspectives jointly with the people in troubled regions to ensure the seamless transition from emergency aid to reconstruction and development, thus breaking the vicious circle of recurring crises in the region.
"Mali concerns us all. Recent events in Algeria have shown that we cannot risk Mali becoming a safe retreat for terrorists from all over Africa. Against the background of the potentially growing instability in the entire Sahel region, our engagement in Mali appears in an even more pressing light", Spindelegger concluded.