February 15, 2013

| Congo
Democratic Republic of Congo hands over 500 strong contingent to the African Union-led Regional Task Force for the elimination of the Lord's Resistance Army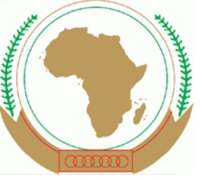 ADDIS ABABA, Ethiopia, February 15, 2013/African Press Organization (APO)/ -- The Government of the Democratic Republic of Congo handed over a light Infantry Battalion of 500 soldiers to the authority of the African Union-led Regional Task Force (RTF), the military component of the Regional Cooperation Initiative for the elimination of the Lord's Resistance Army (RCI-LRA), on 13 February 2013. The ceremony for the handover of the troops took place at Dungu, headquarters of the RTF troops in Dungu Sector, in north-eastern DRC. On behalf of the DRC government, Major General Amuli Bahigwa, Chief of Staff in-charge of Operations of the DRC Armed Forces (FARDC), handed over the Congolese contingent to the Special Envoy of the Chairperson of the African Union Commission (AUC) for the Lord's Resistance Army (LRA) issue, Ambassador Francisco Madeira.
The ceremony was attended by the Special Representative of the Secretary General and Head of the United Nations Regional Office for Central Africa, Mr. Abou Moussa. Also in attendance were the Head of MONUSCO Sub-Office in Dungu, senior MONUSCO military officials, Commissioner of Haut Uele District, FARDC soldiers, as well as representatives of various humanitarian Agencies, religious and Civil Society organizations operating in the area.
The Dungu ceremony was held line with the decision of the first Ministerial meeting of the Joint Coordination Mechanism for the elimination of the LRA, made in Addis Ababa on 8th May 2012, and which tasked the affected countries to designate Sector Commanders, contribute and deploy their contingents under the RTF in the respective Sectors within an agreed timeline. In this regard, in September 2012, the government of the Central African Republic (CAR) contributed 350 soldiers, while South Sudan and Uganda handed over 500 and 2000 of their soldiers respectively to the authority of the RTF. Therefore, with the 500 FARDC troops received, the current total strength of the RTF has increased to 3,350 soldiers, and paves way for the full operationalization of coordinated operations against the LRA in Dungu Sector, besides the Sectors of Nzara in South Sudan, and Obo in CAR.
African Union Commission wishes to commend the leadership of the LRA-affected countries for honoring their commitments to implementing the RCI-LRA and calls for more effective coordination as well as increase support from partners to strengthen the operational capacity of the RTF troops to eliminate the LRA and assure the stability of the region, free of LRA atrocities.