Kimwonder,9ja queen of inspirational pop music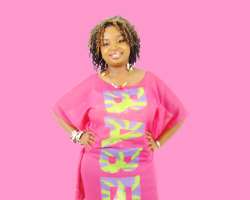 Kimwonder is a songwriter, singer, musician, and entertainer who started her musical career in the U.K, and is a record-selling artist in the U.K & U.S.She recently started a dance/musical band and is now making waves not just outside the continent, but right home in Africa. Kimwonder is her stage name.She hails from Delta State, Nigeria. Kimberly.C.Odiah-Kay, a.k.a, Kimwonder is signed up to Bigger Picture Music Inc. an International Record-Label and Entertainment Company.


Kimwonder is a Colourful and Inspirational person. A graduate, she's an Information Technologist, and has studied in institutions in the U.K & U.S.
She believes in eating healthy and is a partial vegetarian who loves fruits a lot. Her words 'Hardly any day goes by without my savoury oranges and apples by my breakfast table.' She is also a great lover of Sports. She loves working out and swimming. She relates with those in the sporting industry, hence her love for fruits, which they all take to keep fit and healthy.She simply loves music. Her words again 'I wonder what life would be like without music. Always wanted to do it; it's just a vital part of my life'.She's very versatile in her style of music, with genres ranging from Inspirational Pop, to R&B and Dance hall. She's currently known for her fruity party hit 'Rite Tyme' and the cool, melodious 'Papa'. She's also known as 'The Lovely Lady With The Apple'. Indeed, by her 'fruits', you will know her.
Story by eric jeminiwa