Ibari Ogwa Village Sets For Valentine Entertainment Assembly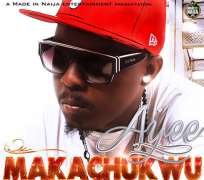 Ibari Ogwa Village, in its usual tradition would be igniting lovers and their loved ones to a scintillating evening of fun and entertainment, come February 14th, 2013.
The red attire evening for all comers, which is tagged: Valentine Entertainment Assembly 2013 would as well hold at the popular Ibari Ogwa Village which is located at #1 Chief Emma Ugorji Street, Off Port Harcourt road, Owerri, Imo State.
Obviously, the management of Ibari Ogwa Village which could proudly boast of their unbeatable record in setting a pace on the country's entertainment map, again staked for all Thomas to visit the place, as they reel out the best of music and comedy for their valued customers.
In the same vein, the CEO – Mr. Chukwudi Ofoha assures all fun loving Africans of their comfort, adding that with the management's unalloyed effort in updating their old styles of entertainment and services into new ones that the confectionary will be a place to be on Valentine's Day.
In his words, "since we were able to upgrade from entertainment haven east of the Niger into African brand, we will not relent in feting our customers. We know we have gone a long way, and we have realized our current fan base, we will never let our valued admirers and customers down this time," he assured.
Meanwhile, performers like Uche Ogbuagu, Mr. Patrick, Uncle O, Ichie N'Laffingas, X-Buster, Silver Crew, Achara Man, Mr. UJ, Asopal, Cindy O, Eva, Ice Babe, Kokoma, Body Language, Uncle JBs, Young Evangelist, Osu Baba and host of others will be thrilling on stage.