Oracle To Buy Network Gear Maker Acme Packet For About $2 Billion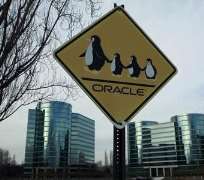 Oracle Corp agreed to buy Acme Packet Inc, which makes network equipment to speed up voice, video and data delivery across networks, for about $2 billion.
The $29.25 per share offer represents a 22 percent premium to Acme Packet's Friday close on the Nasdaq. The deal value is based on the number of outstanding shares as of Dec 31.
Oracle shares were down 1.7 percent at $35.60 before the bell. Acme shares were trading at $29.22.
"Users are increasingly connected and expect to communicate anytime and anywhere using their application, device, and network of choice. Oracle Communications along with Acme Packet can help service providers and enterprises meet these demanding requirements," Oracle said in a statement.
The deal is worth about $1.7 billion, net of cash, the companies said on Monday.
Oracle Chief Executive Larry Ellison, who has boosted Oracle's revenue dramatically over the past decade helped by a series of acquisitions, said in October he would not rule out a big deal "down the road".
The company's last acquisition was cloud computing firm Eloqua Inc, which it bought for $810 million in December.
Acme also reported fourth-quarter earnings of 9 cents per share, excluding items, on revenue of $70.7 million.
Analysts expected an adjusted profit of 8 cents per share and revenue of $68.9 million, according to Thomson Reuters I/B/E/S.
Acme has been hit by weak telecom spending in the last few quarters as carriers spend less on new projects and delay existing ones. Its shares have fallen 18 percent in the last year.
REUTERS