Laide Doesn't Have Any Marriage Anymore-Family Source Revealed!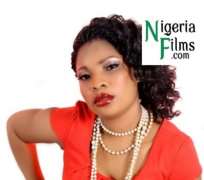 "Forget about all the lies she tells in all her interviews. She and her husband are separated." It's unbelievable to hear this from a close family source that Nollywood actress, Laide Bakare is no longer married to her US based husband.
Their separation, according to information gathered, was based on infidelity on the part of Laide and also that Laide doesn't in anyway respects the man. Well, we can not really believe this because Laide has said it on number of occasions that her marriage still holds.
Sources hinted that if truly she still has her husband, she should at least show a recent picture of the two of them together.
Who do we believe now?