MONALISA, OMOTOLA, OTHERS SUPPORT BLINGS-ON NITE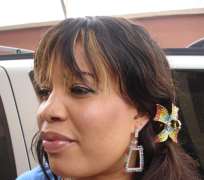 Equity Concept Cooperate Entertainment in collaboration with Tribe Media Company has concluded plans to hold Nollywood Blings-on Night in the month of March 2010 as it receives the support of top Nollywood actors like Monalisa Chinda, Omotola Jalade, Chioma Chukwuka, Emeka Ike to mention a few.
The event is an annual entertainment show that brings together top Nollywood actors, actresses, music stars, blings icons, fashion giants, CEO's and key government officials for the annual celebration of the Nollywood industry. Activities at this year's event will include the UNVEILING OF NOLLYTEC INITIATIVE, an annual ICT based event platform designed to drive the growth of digital media and entertainment in Nigeria and Africa; through conferences, exhibitions, talk shows, interactive sessions and presentations. This initiative is being organized by Mr. Bayero Agabi on the platform of African Independent Television.
At this year's event about 15 outstanding Nigerian actors and actress will be honoured with NOLLYWOOD BLINGS AND VETERANS AWARD (NOBVA) an award for Excellence and Achievement. Special guests at the event include Babatunde Raji Fashiola, The Executive Governor of Lagos State, who is the Host of this year's event, Senator Bello Gada, The Honorable Minister for Art, Culture and National Orientation, who is the chief Host.
Other dignitaries expected at the event include Chief Achike Udenwa The Honorable Minister for Commerce and Industry, Prof Dora Akunyili Honorable Minister for Information, Chief Ernest Ndukwe The Vice Chairman of NCC, Asiwaju Bola Ahmed Tinubu, High Chief Raymond Dopesi, Senator Florence Ita Giwa and many other dignitaries.
According to the lead consultant, Mr. Great Imo, the award is inspired by the need to celebrate excellence and achievement and to honor those who have helped bring Nollywood to international Limelight. Commenting further he said that the impact of Nollywood in building positive image for Nigeria couldn't be over looked. He noted that the problem with Nigeria was that we celebrate our failures often than we celebrate our success. Hear him " At a crucial time like this when Nigeria is desperate to put her image in a positive light, one of the instruments we can use is to learn to celebrate honourable achievers and achievements. By celebrating and showcasing positive achievements by Nigerians we will be able to inspire our people to pursue noble causes and it will help to brand the image of Nigeria positively".
According to him, Nollywood Blings On Night has been endorsed by notable actors and actresses, music stars and top government functionaries. With over 400 top Nigerian stars billed to attend, it promises to be the biggest event in the industry this year.
Equity Concept Corperate Entertainment, organizers of Nollywood Blings On Night is a public relations, entertainment & event management, marketing and special events firm offering a global network of resources via individualized services. Tribe Media Company is a multimedia company with strength and focus on production, organizing, world class conferences and event of African value. This it has done excellently over the years. It is led by some of Africa's leading broadcast and print professionals with several awards to their credit.

Story by Alonge Michael