ACP-EU Joint Parliamentary Assembly's fact finding mission to Mali postponed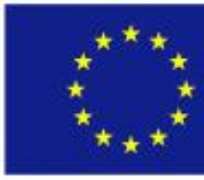 BRUSSELS, Kingdom of Belgium, January 18, 2013/African Press Organization (APO)/ -- In the light of the political situation in Mali, the Co-Presidents of the ACP-EU Joint Parliamentary Assembly, Louis Michel and Musikari Kombo, have taken the decision to postpone the fact-finding mission of the Bureau of the ACP-EU Joint Parliamentary Assembly which was planned to take place from 21 to 24 January 2013 in Bamako.
They express their full support for France and its allies who are undertaking action in accordance with the international legal framework of the Charter of the United Nations and they welcome the future deployment of the Mission for Support of Mali (MISMA), an African force of 3000 troops from members of the West African States (mainly Benin, Niger, Nigeria, Senegal and Togo) which has been called upon to take over from French military forces.
Co-Presidents Louis Michel and Musikari Kombo have agreed to postpone this mission in order not to hamper the work of the parties most involved on the ground and to respect the decisions adopted by the Security Council of the United Nations, the African Union and ECOWAS, and after having conducted an evaluation of military and political developments.