Japan-Algeria Foreign Ministers' Telephone Talks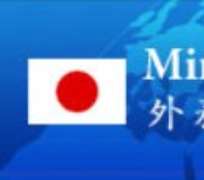 TOKYO, Japan, January 17, 2013/African Press Organization (APO)/ -- On January 16, Mr. Fumio Kishida, Minister for Foreign Affairs of Japan, had telephone talks with H.E. Mr. Mourad Medelci, Minister of Foreign Affairs of Algeria, for about 15 minutes from 11:35 P.M. concerning the hostage of Japanese nationals in Algeria. The overview of the talks is as follows.
Minister Kishida stated that the Japanese Government is deeply concerned that many foreign nationals, including Japanese citizens, are being held as hostages in Algeria. He stressed that such an act was absolutely unforgivable, and requested the Algerian government cooperate for the early resolution of this issue. Furthermore, he strongly requested to give highest priority on the safety of the lives of the hostages including the detained Japanese. He conveyed that he is making an arrangement for the early dispatch of Mr. Minoru Kiuchi, Parliamentary Vice-Minister for Foreign Affairs, to Algeria.
In response, Minister Medelci explained the situation and said that the Government of Algeria would take necessary measures for the early resolution of the issue and would make every effort for the safe release of the hostages.