I'm Not Interested In Oyinlola's Job, Says Oni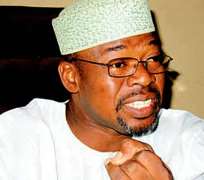 SAN FRANCISCO, January 14, (THEWILL) - Contrary to media reports that the People's Democratic Party (PDP) National Vice-Chairman (South-West), Chief Segun Oni was being touted to replace Prince Olagunsoye Oyinlola as the National Secretary of the party, Oni has declared that he is not interested in being PDP National Secretary and that the position is not vacant.
Reacting to the media reports through his Chief Press Secretary, Mr. Lere Olayinka, the National Vice-Chairman, who said the South-West PDP remained solidly in support of Prince Oyinlola, added that; "the last Friday judgment had already been appealed against and stay of execution filed."
He described the media report insinuating that the party was considering dropping Prince Oyinlola for another candidate from the South-West as part of the mischief of those whose ambition was to destroy the party in the zone, saying; "on this matter, they have failed in their quest to sow seeds of discord among us."
On the Federal High Court, Abuja judgment, which nullified the election of Prince Oyinlola as the National Secretary, Oni said; "That judgment to the best of my knowledge is curious because apart from National Vice Chairmen, PDP National Officers are not elected at Zonal Congress.
"Even delegates to the National Convention where National Officers are elected do not emerge at Zonal Congress. Rather, they are elected at the Local Government Congress.
"Therefore, how then can a court nullify the election of the National Secretary, on the ground that his election into the office was a result of nomination to the office by the South West Zonal Congress?
"The uncontroverted fact is that the offices of National Secretary and National Auditor were zoned to members of the PDP from the South West States of Lagos, Ogun, Oyo, Osun, Ekiti and Ondo.
"Prince Oyinlola was nominated and elected as the National Secretary not by the South West Zonal Congress of the PDP, having been qualified to contest by reason of being an indigene of Osun State which is part of the South West Zone.
"Therefore, there is no cause for apprehension and those sponsoring media reports insinuating that we are planning to replace Prince Oyinlola should note that they are wasting their time and resources on a fruitless exercise."