Recovered Bank Debts Hit N70bn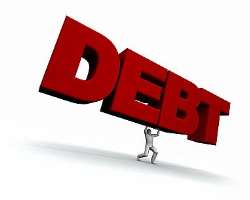 By Yemi Akinsuyi, Abuja
The Economic and Financial Crimes Commission (EFCC) has so far recovered over N70 billion from individuals and corporate organisations owing the five banks whose chief executives were recently sacked by the Central Bank of Nigeria (CBN).
The affected banks are Intercontinental Bank Plc, Oceanic International Bank Plc, Union Bank Plc, FinBank, and Afribank.
EFCC's Head of Media and Publicity, Mr. Femi Babafemi, told THISDAY on telephone last night that the Chief Executive Officer of Zenon Oil, Mr. Femi Otedola, was one of those who showed up with their cheques in the last few days.
Otedola paid over N3 billion last Friday to FinBank, while other recoveries were made from some other companies.
Babafemi gave a breakdown of the total amount recovered so far for the five banks, which showed that Afribank has the biggest recovery of over N24 billion.
Afribank is followed by Intercontinental Bank Plc with N15.5 billion; Oceanic Interna-tional Bank Plc with N15 billion and Union Bank with over N10 billion in that order.
Babafemi did not give the amount recovered for FinBank, saying he did not have the exact figure.
CBN had three weeks ago published the names of debtors owing the five affected banks a total of N774 billion.
EFCC then moved in picking up 68 of the debtors in a bid to recover the money.
By Wednesday last week, the commission had reportedly recovered N45 billion for the five banks. Another N21.2 billion was added to the amount last weekend.
Babafemi said the commission was not leaving any stone unturned in a bid to recover the money owed the five banks, saying EFCC Chairman Farida Waziri was committed to the task.
|
Article source