Corruption: FG Wants Media, Nigerians To Help Reverse Image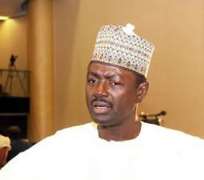 ABUJA, December 05, (THEWILL) - The Federal Executive Council (FEC) rose from its weekly meeting in Abuja Wednesday sending an appeal to the media and Nigerians in general to help it present a better image of the nation to the world.
This appeal comes against the backdrop of the current report by the global corruption watchdog, Transparency International which ranked Nigeria as the 37th most corrupt nation on its global corruption index.
Minister of Information and National Orientation, Mr. Labaran Maku stated this Wednesday while fielding questions from State House correspondents in Abuja at the end of the FEC meeting presided over by President Goodluck Jonathan.
According to Maku, both the TI report and a recent Gallup Poll that showed that Nigeria was among the most corrupt nations globally were products of interactions with Nigerians and synopsis of negative media reports.
These perceptions, he pointed out, are those of the people and the media, which has failed to appreciate the strenuous efforts the incumbent administration is taking to deal with corruption through the use of systematic and institutional approaches, which are gradually yielding results.
Maku gave as examples efforts the government is making in prosecuting those implicated in the fuel subsidy scam, the ongoing investigations into the pension fund scandal, the forensic auditing of Ministries, Departments and Agencies (MDAs) and curbing of graft in the supply of fertilizer and seeds to farmers through a new policy initiative that has removed government's hands in the distribution of the agricultural inputs.
He recalled that when President Jonathan promised to curtail patronage in the oil and gas sector, thereby introducing deregulation of the sector, Nigerians became hysterical and shut down the proposal by 'mobilizing to oppose it.
"Government has continued to take decisive measures against defaulters in the fuel subsidy scam. There are so many issues involved in dealing with corruption. When you are systematic and deliberate reform goes deeper," Maku said.
"The president does not seat in court to imprison people. There are institutions set up to do that," the Minister observed, advising journalists to follow up on institutional proceedings to get to understand these procedural matters and thereby unearth omissions and commissions, so that government will be able to track and act on such.
The minister agreed that the country's systems have become synonymous with corruption for decades and therefore pleaded for understanding, as the canker cannot be waved off with a magic wand. "If there are areas where things are not being done right, journalists should follow up," he advised.