Lopatka: "Mozambique wishes to use Austrian tourism know-how" / Austria's development aid is very highly appreciated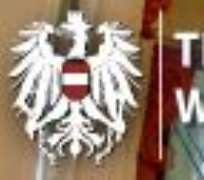 VIENNA, Austria, October 15, 2012/African Press Organization (APO)/ -- "Twenty years of development cooperation in our priority country of Mozambique has earned Austria a good reputation as a partner, in particular with regard to decentralization and rural development." And the Deputy Foreign Minister of Mozambique, Henrique Banze, made explicit reference for this strong profile in his meeting with Austrian State Secretary Reinhold Lopatka. "We are going to strengthen our successful partnership by launching new initiatives, such as soft-loan projects and cooperation in the field of tourism", Lopatka said after the meeting.
Austria's geographic focus in its development cooperation with Mozambique is on the Sofala region. In terms of content, the activities have so far been concentrated on decentralization and public administration in water supply, agriculture and rural development. "Over the past ten years alone, Austria has been able to mitigate poverty in Mozambique with its contribution of some 69 million euros. Soft loans are now opening up new opportunities for Austrian companies to become actively engaged in this fast growing national economy", the State Secretary said. Waagner-Biro, for example, is to deliver five bridges in a contract with a value of five million euros to the regions of Sofala and Manica. In December, a Mozambique Day will be held at the Austrian Economic Chamber to raise the interest of Austrian companies in investment in Mozambiqze.
Besides the use of natural resources, it is above all tourism that offers enormous potential for continued economic upswing. With its 3000 kilometres of coastline and with its national parks, Mozambique offers the perfect conditions for consolidating its position as a holiday destination, Banze said. "We are going to share our know-how with Mozambique in this field; for example in the form of grants for students from Mozambique to train at the Schloss Klessheim tourism college", Lopatka said.
Human rights were also on the agenda of the meeting with Deputy Foreign Minister Banze. State Secretary Lopatka stressed that Mozambique has taken important measures to improve the protection of human rights, including the establishment of a National Human Rights Commission and an ombudsperson. "The global implementation of the landmark resolution 1325 on women, peace and security is important to us and therefore we intend to support Mozambique in its development of a National Plan of Action on the resolution. Concrete steps are soon to follow after the first deliberations", Lopatka concluded.