Vision 2025…Why 2025?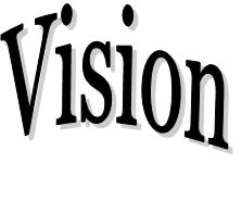 By Cawike Chibuzor, Jos, Plateau
You might just be wondering why year 2025 is the benchmark for our vision. Why not year 2020 or 2050?
The choice of year 2025 is meant to be a definite target to aim for. It helps us to mobilize all our resources in one direction, and it will give us a benchmark for assessment.
In every journey, there must be a destination, just as there are bus stops. Bust stops could help a traveler to enter a new route that still leads to his ultimate destination, particularly in a journey that is not on a straight route. For us, year 2025 is more like a bus stop, where we hope to look back and access the progress, and decide on the best route to take as we advance towards a Nigeria where entrepreneurship will be a driving force in our nation building.
To understand the importance of bench marks, it will be instructive to take a look at some sports like football, basket ball and gulf. In football, for all the energy expended running around the field with a ball, it would be very difficult to decide a winner if there is no goal post. Every move on the field aims at scoring a goal that is why a team might dominate the game for 90 minutes but still lose a match, if they fail to score. Ditto Basketball, the number of goals a team scores, determines their chances of winning a game.
In golf, there are holes that the player is meant to putt the ball. If the hole is very far from the player, a pole is inserted in the hole, with a flag, to guide the player in taking his shot.
However, in every game, the fact that benchmarks are used in particular events, does not rule out the fact that the end of a particular event signals the beginning of another in the career of a sportsman or woman. For instance, since Beijing 2008, where Usain Bolt of Jamaica broke the world records in the 100 and 200 meters dash, he has participated in other 100 and 200 meter races. While he is expected to run some more, he is accessed only at the end of each race.
For every young Nigerian, between the ages of 8 – 20yrs who will join our vision for 2025, we plan to travel the next 15yrs of our life together both by physical virtual contact.
The core of the vision is mentorship, which entails taking someone by hand and leading him to a destination you have been to before, or at least you know, but may not have reached physically.
The idea is that those who undergo the full process with us in the next 15years will form the bulk of the mentors thereafter. For a ten year old today, at twenty five, he should have started making an impact in an area of human endeavour, thereby showing the light for others, while perfecting his act.
A look at the age of the most outstanding sportsmen and women in the world show that most of them reach their peak between the ages of nineteen to twenty five years, Cristiano Ronaldo, the reigning best footballer in the world is about 23yrs, while Lionel Messi, the world best footballer –in- waiting is about 21yrs.
Michael Phelps, the American Swimmer that won about 8 gold medals at the last Olympics is about 23 years old and Tiger woods won his first Masters at the age of 19yrs.
The platform for our vision is the secondary school system, and we believe that an entrepreneur can be found in any field of human endeavour, therefore, if a J.S.S. I student today, who joins our train decides to become a medical Doctor, by year 2025, he or she should be practicing medicine.
Having said all these, I must not fail to remind us that year 2020 to 2025 are going to be very special years for this country. You might not have seen it, but a lot of individuals are giving birth to visions that are bound to flourish around this period.
Many of us might not notice this now, because it is as if most of these visionaries are going solo, but since the ultimate destination of all these individual dreams is a great Nigeria, I see the congregation of all these ideas into a national movement, in the nearest future
For you to be relevant as a Nigerian in the next ten to fifteen years, you must strategically locate yourself for this great move.
Can you see it?
[email protected]
08035971481.
|
Article source