Wall Street Edges Up After Housing Data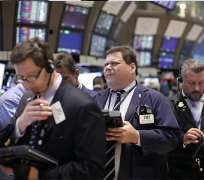 Stocks edged higher on Wednesday in reaction to data which showed the pace of home resales rose in August to its fastest in over two years.
The Dow Jones industrial average .DJI gained 36.62 points, or 0.27 percent, to 13,601.26. The Standard & Poor's 500 Index .SPX rose 2.45 points, or 0.17 percent, to 1,461.77. The Nasdaq Composite Index .IXIC added 0.97 points, or 0.03 percent, to 3,178.78.
REUTERS