JAMB Conducts Last PCE Saturday As UTME Kicks Off Next Year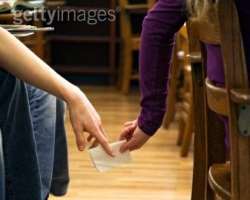 By Deji Wale Fadeyi, Abuja
As part of efforts to phase out the University and Polytechnics matriculation examinations in order to pave way for the Unified Tertiary Matriculation Examination expected to start next year, the Joint Admission and Matriculation Board (JAMB) will Saturday July 11 conduct the last Polytechnic and Monotechnics examination in the country.
A total of 342,483 candidates registered for the examination which shows an increase of 33,407 represents as against 309,076 who sat for the examination last year which represents a 10.81 per cent increase in the number of candidates for this year examination.
According to the JAMB Registrar Prof.Dibu Ojerinde who briefed journalists in Abuja yesterday about the board's preparation for the examination, the MPCE would be the last one as the syllabi and brochures of Universities Matriculation Examination (UME) and the MPCE are being harmonised for the UTME.
"The UTME has a lot of advantages including improved access to tertiary institutions, removal of existing dichotomy between polytechnic and university graduates thereby restoring the dignity of teacher and Higher National Diploma (HND) holders. He said
He explained that any candidate that misses the UTME next year misses the opportunity to gain admission into a university, polytechnic or college of education for the year even as he noted that the Saturday examination would take place simultaneously in 166 towns and 780 centres across the country.
Prof. Ojerinde added that JAMB has mobilised 67 coordinating institutions and supervisors to charge of the examination in order to conduct smooth examination as well as protecting the integrity of the examination.
He however lamented that the major problem in the conduct of the examination has been the activities of a few supervisors and invigilators who according to him encourage malpractice in examination.
The Registrar maintained that the Board is determined to ensure a credible and successful examination by ensuring that all officials engaged in the conduct of the examination are culpable for the lapses during the examination and the full weight of the law is brought to bear on any indicted official.
|
Article source