AC Advise Govt On Economy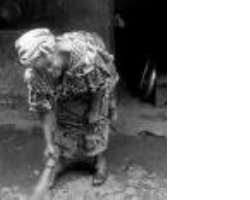 Nigeria's most vocal opposition political party, the Action Congress (AC) has called on the federal government to pay more attention to the nation's economy, amid indications of rising job losses from shut industries and the reported relocation of many manufacturing firms to Ghana.
"The federal government should start by giving huge tax breaks to manufacturing companies to alleviate the problems they face from huge energy costs, while tariffs should be reviewed with a view to protecting local industries,'' the party said in a statement issued in Lagos on Sunday by its National Publicity Secretary, Alhaji Lai Mohammed.
It said the current low tariffs on imported goods simply encourage the importation of goods at the expense of local production, a situation that has led to many industries either winding up altogether or producing at far below their installe d capacities.
``Everywhere in the world, tariffs are employed as tools to shore up the domestic manufacturing sector, not to kill it! Nigeria seems to be the exception, as the low tariffs on imported goods here have turned Nigeria to a dumping ground for s ubstandard goods, in addition to wiping off many local jobs,'' the party said.
AC also said the largely comatose power sector is a great disincentive to the manufacturing sector and a major contributor to the decision of many manufacturing concerns to simply pack up and leave Nigeria.
"The administration of President Umaru Yar'Adua has promised to raise the generation capacity in the country to 6,000 megawatts by December 2009. But everything points to the fact that that ambitious projection remains a mirage,'' it said.
The party expressed concern that Yar'Adua was not doing enough to help jump-start the manufacturing sector, which is key to Nigeria's dream of joining the top 20 economies in the world by 2020.
"We are particularly shocked that the President and his Works Minister have not deemed it necessary to come down to Lagos to inspect the failed Oshodi-Apapa Expressway, a key road linking our main ports to other parts of the country and whose failure further impacts on the nation's wobbling manufacturing sector.
"This is the same President who has ample time to travel to Bauchi to receive a decamping state governor! This is the same President who is traveling to Ogun State to help settle a needless intra-party infighting! It is simply a case of misplaced priority,'' AC said.
|
Article source