Nationwide Emergency Communication Centres Gulp N4bn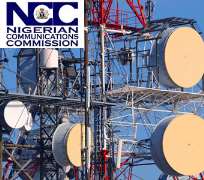 LAGOS, September 03, (THEWILL) - The Federal Government has expended a total of N4bn on Emergency Communication Centers (ECCs), sited in every state of the Federation and the Federal Capital Territory (FCT), in a bid to improve safety, security and emergency management in the country.
This was revealed in a government audit of the project implementation obtained by THEWILL.
The ECC project is the outcome of a Special Inter-Agency Committee inaugurated in June 2005 to devise ways of enhancing security in the country, comprising the Ministry of Communications, Nigerian Communications Commission (NCC), security agencies, National Emergency Management Agency (NEMA), and the Nigerian Telecommunications Limited (NITEL), among others.
The Federal Government approved the committee's recommendations to establish the ECCs, adopting either 112 or 199 as the three-digit emergency number, and also implementing Public Safety Answering Points (PSAPs) expected to answer emergency calls and route them to the nearest agency for speedy response.
According to the audit report, three GSM networks — MTN Nigeria, Glo and Airtel — have been chosen to serve as 112 carriers for the assigned Emergency code and will also provide interconnect facilities for the seamless running of the ECCs. In addition, other phone networks will be required to route all calls on the emergency numbers to the designated carrier at the respective centers.
Also, Huawei, a Chinese equipment supplier was awarded a $13.572m contract for the Communications Infrastructure Project part of the deal to equip the bungalow-like structures with the required gadgets for exchanging information with designated response agencies.
According to the project audit report Huawei will also equip the ECCs across the 36 states and FCT with 11 workstations each for call takers, System Servers and Switches, UPS Battery Bank, Universal Access Platform, Array Storage Systems and Raised Platforms.