WHEN YOUR CHILD REFUSES TO PITCH IN THE ONE THING YOU MUST CHANGE IMMEDIATELY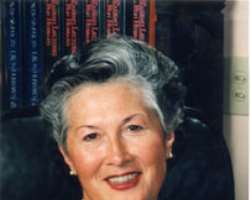 WHEN YOUR CHILD REFUSES TO PITCH IN
THE ONE THING YOU MUST CHANGE IMMEDIATELY
By Ariella Kapelner
(AN) Many parents are familiar with the phenomenon of a child refusing to help around the house, but what's the remedy?
Yoka Reeder, a child specialist, a teacher of 30+ years and an international speaker and trainer (her DVDs "Yoka Reeder on Raising and Educating Children" are on sale on Amazon), has assisted parents to identify and fully handle the causes of unwanted child behavior.
"Children very naturally want to contribute. Just as you, the parent, don't like it when others keep doing for you without contributing back to them, so your child wants to help you the same way you've helped him.
In his first year he just lies there waiting for you to serve him. And you do. But even little kids want to balance the score. They want to start to contribute to you as you have to them. You need to recognize that no matter how unsophisticated their efforts are, and let them do it.
If you do, they'll always want to contribute and you won't have to enforce it later.
Two-year olds try to help their parents by copying them. As you vacuum you may see your child drive a stick or a ruler around the same way you drive the vacuum cleaner. That's how he's helping. We parents need to see that for what it is. If you spot and acknowledge the unsophisticated but darling efforts to help, your child will be encouraged to keep helping you.
The way to get your kid to contribute is to allow him or her to do so. This is hard on you, but you will reap the benefits if you recognize these golden intentions no matter how they come out, and acknowledge them.
Tell the child: "You're such a helper, you are taking care of Mommy." He will beam. Lay it on, he'll love it.
Never tell your child what to do. That's important. Whatever help he decides to give you needs to be his own decision, not yours, and in the manner he wants to do it.
Telling him to take out the garbage is ordering him around. Now he's following orders. That's not a gift. If I were at a party and the hosts would tell me: "You. Go get some chips and a dip," That wouldn't be my contribution. I would simply follow orders. I didn't give it of myself. I was carrying out orders. That wasn't my gift. But if I walk in the kitchen and asked: "Hey, you want all those carrots chopped?" And they'd agree, I'd be chopping those carrots happily and feeling great about myself - I contributed.
Make the child feel his contributions are valuable."
Ms. Reeder's DVDs "Yoka Reeder on Raising and Educating Children" are available on www.Amazon.com