AN ALARMING NUMBER OF TEACHERS LEAVE FOR ANOTHER CAREER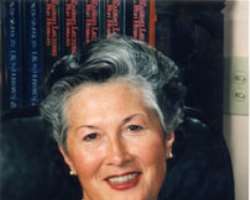 AN ALARMING NUMBER OF TEACHERS LEAVE FOR ANOTHER CAREER
WHAT URGENT STEP IS NEEDED TO RETAIN THEM?
by Ariella Kapelner
"Tracy" (assumed name), having begun her teaching career with great passion and enthusiasm, has, after a couple of years, quietly been preparing her business plan for a cookie company.
She is not alone. The National Commission on Teaching and America's Future offer an alarming estimate that 46 percent of all new teachers are gone within 5 years, with 56 percent of them citing job dissatisfaction and a desire to find an entirely new career.
This phenomenon created a revolving door at the expense of $7 billion annually to recruit, train and retain teachers.
Yoka Reeder, a child specialist, a teacher of 30+ years and an international speaker and trainer (her DVDs "Yoka Reeder on Raising Children" are on sale on Amazon), has assisted teachers to identify the reasons for leaving their profession, and handle them.
"If a teacher is worn-out at the end of the day," says Ms. Reeder, "she has been doing things other than teaching. She has been dealing with people who presented her with problems and didn't let her teach, and non-compliance. She has found herself having to deal with all these which have nothing to do with what she wanted to do: teach."
A number of agencies conduct ongoing surveys to find out why teachers leave their profession in an effort to find a way to keep them engaged, but from the lack of results in the field one would conclude that those who administer the surveys are not asking the correct questions, don't know how to understand the survey results, or don't know how to, or can't, use the surveys in order to retain their teachers.
Ms. Reeder offers a solution to retaining teachers as she recounts how she helped Tracy decide between teaching and starting a cookie company: "Tracy said she would miss those few students who were paying attention and wanting to learn and working at her direction. They were there to be taught. The rest of the children were never really in her classroom to be taught. They were, therefore, on the wrong program. The right program for these children would be one which would begin with something they could do, and should have been taken through the program until they were truly present, in communication, wanting to learn and working with their teacher toward that goal."
Tracy soon forgot about the cookie company. She recognized that she needed to handle each of the aspects of school life which impeded her from doing what she loved best: teach.
Perhaps our public school system would do well to incorporate Ms. Reeder's recommendations into its teacher retention programs for more effective results.
Ms. Reeder's DVDs "Yoka Reeder on Raising Children" are available for purchase at www.Amazon.com