A woman's greatest enemy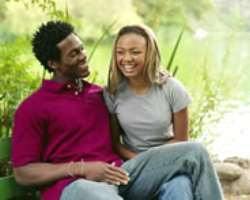 A woman is a blessed creation. She has intuition like radar that makes her feel situations around her. She can do many activities at the same time because unlike a man her brain is generalised.
A woman is far more proficient in language than a man. It is known that a woman has higher vitality and outlives her lover by four to eight years. A woman is the exact representation of the beauty in creation.
A woman however has lesser muscles and blood which gives her less than half the brute strength of a man and less capable of defending herself physically. She is controlled by fast hormonal and chemical changes which make her unpredictable.
A woman's greatest enemy however is time.
Time cannot be compressed or expanded. It is the same for all but it works differently on women and men. Women mature much faster than men and go over the hill earlier.
Today we hear of Ghanaian girls of ten and eleven becoming mothers. We also hear of women in their 30s getting into menopause. Studies also show that by age 35 one in four women is infertile.
In fact pregnancy after 35 is not seen as the best because of its associated problems. Compare this with the fact that some men who are 100 and over are known to have fathered babies.
A man can wait on end before marriage but a woman must hurry up. If no eligible lovers are coming, anxiety gets in. Hunting for love never brings the right love. A woman may become clingy.
Potential lovers can easily detect desperation in a woman and withdraw because they feel rushed instead of being allowed time to grow the relationship. Others simply take undue advantage of such women and dump them after satisfying their needs.
What to do
Believe in yourself and love yourself. If you don't love yourself, nobody can love you. Desire to marry because nothing will happen to you except what you put in your mind. Prepare yourself physically, mentally, emotionally and spiritually.
Group date. Go where people who have similar interests as yours go. Church, fun games and parties. Search from your neighbourhood, social groups and even the Internet.
Don't be afraid to let people know you are available. Do everything with passion to draw admiration to you. Open your heart to all you come into contact with.
Give more, expect less. Talk about life and not about your private worries. The more fully you live your life, the greater your chances of meeting a lover.
Get close to a lover, gradually know as much as possible as you can - tribe, education, background, faith, work, temperament, attitude to money, hobbies, family background and past relationships. Know his strengths.
Look for commitment, honesty, mutual respect, trust, spirituality and forgiving spirit. Know his weaknesses. Look for abuse, intolerance, poor communication.
Set limits. Avoid immediate sex so that you know those who are there just to use you. This also means you avoid co-habitation, it is the worst thing to do before marriage. Be certain you can share life with your lover to the end.
What to avoid
Never trap a man with pregnancy. Love is not the same as sex. Pregnancy is therefore not an indication a man loves you. Don't buy love by spending a lot to impress your lover. Anybody whose loyalty you can buy will let you down when the wine runs dry. You can't buy love. This also means you avoid trickery, manipulation and occultic intervention.
Never set unrealistic standards for your lover. Look for inner beauty. If you support your lover you can get him to anywhere you want.
Are You Anxious?
Believe that if you work hard and pray hard, you will have a sweet lover and a happy family. You must therefore never be anxious about your future family but in everything with prayer and thanksgiving let your request be known to God.
In His time, He will make everything beautiful in your life. Sooner than you think, you will surely get a lover of your dreams.
Credit: John Boakye/The Mirror [e-mail: [email protected]]