She Is Not Worth Dying For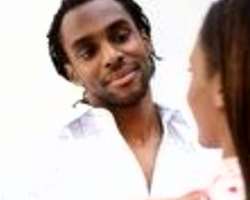 Dear Nana Ama,
I am 33 and she is 27. I am a public servant. We have known each other as friends since 2008, even though I did propose to her at that time but she did not accept my proposal until January this year when I proposed again and she accepted it.
She introduced me to her parents and I also did same. I gave all my love to this lady, not knowing that by so doing I was digging my own grave. Honestly, I have never loved any woman more than her.
She is a newly trained teacher on probation with a monthly allowance for a year. When I met her, I made her aware of my monthly salary of GHҐ160 just to find out if she would accept me. I was delighted when she replied that true love was not about money but caring.
Nana, in order to make her happy, I try to put some money in her bank account occasionally and send her credit for her mobile phone. She recently asked me for money which I couldn't give immediately but I promised to let her have it as soon as I could.
She became furious and told me that I couldn't take care of her and that if I married her I would make her go hungry.
To make peace with her, I looked for the money and sent it to her, but it looks as if she has had a change of heart about our relationship since that incident.
Since July she has not called me and anytime I call she remains very cold and responds to my questions cheekily. The last time I called to find out about my fate she told me to find someone else to marry.
Nana, I'm finding it difficult to forget about her because I gave all my love to her. The last time I heard from her was in September when she asked me to send her credit for her phone, which I did. She called to thank me and promised to call later but she never did.
I am confused. What should I do? I have her pictures and anytime I see them I feel like ending my life. Should I send the pictures to her?
Jeff, Accra.
Dear Jeff, As I have said in this column repeatedly, breaking up is not easy, especially if you are compelled to stop seeing someone whom you still love. When this happens, one's heart is inevitably broken.
That, I must say, is one of the risks of dating. But that notwithstanding, one must learn how to heal the broken heart because doing so is very important to our emotional health and also our ability to enjoy dating once more.
To help you heal faster, try to avoid harbouring the hope that you and your ex will get back together. That means refusing to call her or sending her anything with the hope that it will bring her back to you. That will only deepen the hurt.
Try to stop reminiscing on the wonderful times that you and your ex had while you were together and also stop thinking that she was so special. No matter how special you may think she was, you will realise later that your next lover will also be very special in her own unique way.
Often, people tend to regard their relationships as investments and, therefore, their lost relationships are considered a waste of time. Try to regard yours as part of the maturity process and don't forget that some things are probably just not meant to be.
Some people simply do not belong to each other in a romantic relationship.
Think about the failed relationship as a selection process which we all participate in. If you accept it as a natural part of dating life, it will help you overcome the pain of a break-up.
Keep her pictures away. Put them where you are not likely to find them in a long while and talk about your hurt with family members or close friends. It will help you heal faster.
Go out and meet new people. Pursue your professional and other goals and don't leave much room for boredom in your life.
If you, however, believe that you made certain mistakes in the relationship, do your best to learn from those mistakes and move forward, making sure that you don't make the same mistakes in the future.
It is important you remember that breaking up involves your emotion, and as such it will not go away overnight. It will take time for your feelings to go away. But you can make the process of recovering from the break-up much faster and easier with conscious effort.
Keep thoughts of suicide far from you because she is not worth dying for. Continue to live and enjoy life!!