Oswald Boateng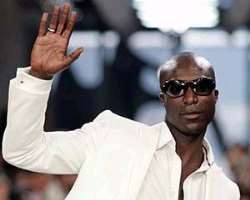 Oswald Boateng is a UK based master tailor and designer
Oswald Boateng is a UK based master tailor and designer, born in Ghana but grew up in North London.
Trained at Hepworths in Milford Haven, then worked for Tommy Nutter in Savile Row the traditional home of British tailoring.
In 1994, he made history as a tailor-turned-designer showing his first line at the International Menswear Collections in Paris.
Boateng was appointed creative director of Givenchy menswear in 2003. Givenchy is owned by the European luxury goods giant, LVMH.
Boateng sees himself as more than a tailor, and more than a designer, so he coined the term 'bespoke couturier'.
Jamie Foxx, Laurence Fishburne, David Bowie, Jude Law, Will Smith, Mick Jagger and Keanu Reeves are among the celebrities regularly seen sporting Boateng's creations.
His line includes suits, shirts, ties, cuff links, coats, sunglasses, bags and shoes.
In June 2006, the Sundance Channel began airing a reality television series called House of Boateng which follows Boateng's efforts to launch his Bespoke Couture line in the United States.
He was named one of the 100 Great Black Britons by the Voice newspaper and the Greater London Authority, and received the Order of the British Empire in the 2006 Queen's New Year's Honors.

Born: 1967
Ghana Company: Givenchy, Bespoke Couture
Position: Creative Director
Industry: Fashion
Country: United Kingdom
|
Article source