Nigeria baby poison deaths rise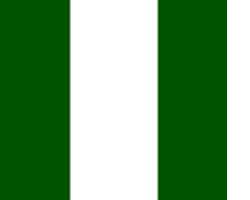 The death toll from a contaminated baby medicine sold in Nigeria has risen from 34 - recorded in early December - to 84, the health ministry has said.
There have been 111 reported cases of children who have fallen ill after being given teething syrup "My Pikin".
The poisonous syrup was discovered last November when babies began dying of organ failure across the country.
Authorities have called on private pharmacies to turn over stocks of the paracetamol-based syrup to regulators.
The Nigerian-made mixture was found to contain engine coolant.
The National Agency for Food, Drug Administration and Control (Nafdac) shut down the Lagos-based manufacturer and the main supplier of the medicine last year.
Nafdac has also appealed to parents to not treat their children with any type of teething syrup until it can find all the remaining stocks.
The dead children are aged between two and seven, Health Minister Babatunde Osotimehin said.
"Government will leave no stone unturned to find answers to the many questions being asked by Nigerians and also ensure that such unfortunate incidents do not occur again," he said.
The name My Pikin means my baby in Nigerian pidgin.