Stock Futures Flat On Concerns Over Greece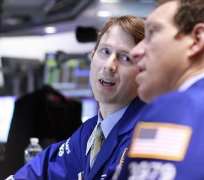 The S&P 500 index futures were little changed on Friday as hopes that the European Central Bank could take further action to tackle the region's debt crisis were offset by fresh warnings over Greece.
Belgian deputy Prime Minister Didier Reynders issued a new warning over Greece, saying it would be a "grave professional error" if central banks and companies were not preparing for a Greek exit from the euro zone.
European shares rose earlier on rising speculation that European authorities could soon initiate new aid measures. Credit Agricole said it expected the ECB to make a move at its next rate-setting meeting on June 6 and announce new measures such as another round of emergency funding for the region's banks.
Wall Street is on track for its best weekly gain in over two months based on Thursday's close. The trading has been volatile all week, mostly by starting off the morning session weak but adding gains into the close.
Trading was expected to remain volatile as investors focus on headlines out of Europe. Corporate earnings season is almost out of the way and recent economic reports in the U.S. have been raising questions about the pace of growth.
"Classically defensive sectors of the S&P 500 continue to show constructive momentum trends on a relative strength basis," according to Ari Wald, analyst at Brown Brothers Harriman & Co.
The CBOE Volatility Index .VIX, Wall Street's so-called fear gauge, was up almost 26 percent for the month, although the index closed 3.6 percent lower on Thursday to settle at 21.54.
On the macro front, investors awaited the release of the Thomson Reuters/University of Michigan Surveys of Consumers final May consumer sentiment index, due at 9:55 a.m. EDT (1355 GMT). Economists in a Reuters survey expect a reading of 77.8, a repeat of the preliminary May reading.
Morgan Stanley (MS.N) will adjust thousands of trades to ensure outstanding limit orders to sell will be filled at no more than $42.99 a share for Facebook (FB.O) stock from last Friday's botched initial public offering, the firm told its brokers on Thursday, according to several who listened to the call.
Green Mountain Coffee Roasters Inc (GMCR.O) independent director Douglas Daft resigned from the board this week, at a time when concerns about slowing growth and allegations of accounting malpractice have hammered the stock.
S&P 500 futures were up 0.4 point and were in line with fair value, a formula that evaluates pricing by taking into account interest rates, dividends and time to expiration on the contract. Dow Jones industrial average futures lost 10 points, while Nasdaq 100 futures gained 2.25 points.
BlackRock Inc's (BLK.N) Global Resources team increased its Chesapeake Energy Corp (CHK.N) stake to 4 million shares from fewer than 1 million shares, a source familiar with the situation said on Thursday.
PayPal has made deals with 15 retailers including Toys R Us, J C Penney (JCP.N) and Barnes & Noble (BKS.N) that will allow consumers to pay for purchases with their cellphones while expanding the online payment company's service into additional physical stores.
On Thursday, stocks ended slightly higher in a third session marked by late-day swings, but the Nasdaq fell after NetApp gave a weak revenue forecast, casting doubt on the outlook for tech spending.
REUTERS