House Summons Power Minister, NERC EC Over Planned Inflation Of Electricity Tariffs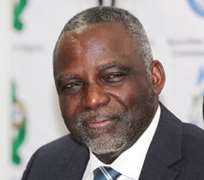 ABUJA, May 22, (THEWILL) - Minister of Power, Professor Barth Nnaji has been summoned to appear before the Federal House of Representatives Committee on Power to explain the propriety of government's planned increase of electricity tariffs from 1st June 2012.
Also to appear before the committee is the executive chairman of the Nigeria Electricity Regulatory Commission (NERC), Dr. Sam Amadi.
The invitations were issued following the adoption of a motion under matters of urgent public importance, sponsored by Hon. Yacoob Abiodun Balogun (Lagos/ACN), who was seeking the immediate suspension of the planned electricity hike.
"Power generation and distribution have been very erratic, and efforts to put them right have failed in the past," Balogun lamented at Tuesday's plenary. "Despite the declarations of state of emergency in the sector, regular power supply remains a mirage to Nigerians."
He noted that majority of Nigerians were yet to be supplied pre-paid metres long after their introduction, in essence subjecting many electricity consumers to the estimated billing system presently employed by the Power Holding Company of Nigeria (PHCN) for its analog metres.
"An increase in electricity tariffs will be tantamount to making Nigerians pay more for a service they do not enjoy," he added.
However, speaker of the House, Hon. Aminu Waziri Tambuwal argued that instead of the suspension sought by the motion, the power minister and the head of the main regulator in the power sector, NERC, should be invited to give detailed explanations on the bases of the planned hike.
He added that a suspension of the planned hike should only be supported as a last resort, and instructed the power committee to brief the rest of the House on the outcome of the meeting.