Eat Well, Live Well Campaign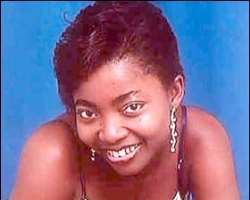 Choice FM in collaboration with FNS Consult on Tuesday, July 7 organized a medical screening and health talk dubbed 'Eat Well, Live Well Campaign'.
This was to encourage the habit of good eating, by incorporating more vegetables and fruits into what we eat.
Members of the general public who thronged the forecourt of Choice FM went through medical screening involving checking of blood pressure, sugar content in the body, weight and height check amongst others, and it was free.
Some dignitaries who spoke at the function included Brother Eliyahav Amiel and Sister Vida Amuah who are members of the Hebrew-African Israelite Society of Jerusalem.
Ms. , hostess of the programme "Food Gallery" on Choice 102.3 FM, urged the general public to be conscious of what they eat, because as the saying goes, "ignorance of the law is no excuse, so it is with our body; the ignorance of you not eating well is no excuse for you not to get sick, for what you put in the body is what the body work on. So eat well and live well."
At the end of it all, fruits where shared to all who took part in the programme.