TOP ACTOR FEMI BRANCH OPENS UP ON N4M DEBT SCANDAL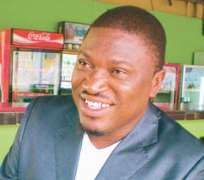 Femi Branch is a popular actor-cum-producer in the Yoruba movie industry.At the moment,he is allegedly involved in a 4 million naira debt mess with Abuja businessman; Felix Akinseye popularly called Spencer and his friends Tunde Kamali and Akorede Salam.
It was gathered that Tunde introduced Femi Branch to Akorede,who in turn introduced him to Spencer for financial assistance on his movie Ogufo which he said he needed 4 million for it's production.
A joint agreement was then made between the 4 parties before the fund was released to him in December 2010.
In this agreement,it stated that the money will be repaid within 180days or 6(six) months from the date of disbursement of such funds which shall be in a lump sum(this shall be due on the 31st of May 2011).
That the money shall be with an interest( a return on investment) of 30% on the amount disbursed for the production of the movie(this shall be due on the 31st of May 2011).
That a further payment of 30% return on investment is also repayable 180 days or 6 months after the payment of the initial principal sum plus interest on the funds so disbursed(this shall be due on 30th November,2011).
This agreement was prepared by Abuja-based Barr. Bimbo Olujuyin of Olujuyin & Co, Wuse,Zone 5 in Abuja.
According to Spencer we invited Femi to Abuja 4 months after to know the level of the project since we didn't hear from him.He came and he said the movie will be ready in 3 weeks then that it was on editing stage.That was the last time we saw Femi.
It got to a stage,Femi deleted me(Spencer) on his Blackberry contact and he won't pick his calls.
I felt cheated and this really led to the breakup between me and my 20-year childhood friend,Korede.
The money is not the problem,aside from the #4million,we treated Femi as a king in Abuja,we lodged him in one of the best hotels in Abuja,gave him a car and driver to carry him around the city,we paid for his flight ticket even gave him extra cash,we saw him as a partner,we never knew he had an hidden agenda.
Many of his colleagues out there needed such help but he had it and misused it.It is really painful and I felt cheated.
And all I did with my friends was to help him grow but I realized he was not the type that needed such,it's a pity that people like him are in the industry and with his attitude,can the industry grow
Reacting to the allegation,Femi Branch said The story is true but contrary to what people are saying I think I need to shed more light on it.
The whole thing was facilitated by Tunde Kamali.I met him in Abuja sometime ago,he saw me and from there we became friends.So when I had this project and told him about it,he told me he will see what he can do;then he brought 2 of his friends and we talked about it.
One of them actually said it's not the kind of business he does but he will do it for his friend,and we agreed on the terms of payment and all other things;this was in December 2010.
Sincerely they were just helping out which is very rare.
The production was meant to be tourism-based to be shot in different parts of Nigeria,but while we were going round,we discovered that there were lots of tourist centres in Nigeria than what we read in textbooks.So in order to do justice to the story and achieve what we wanted,it led to an extension of production and a larger budget,so I spoke to some friends and they said they will help source for the additional funds needed but work was still in progress.
Unfortunately those who promised to raise funds for me disappointed so I could not continue with the production because we had used some of the money for research from one state to the other.
Really,getting these people to help is just like a blessing to me because no one will be willing to.
At a point when they were calling me to know what was going on,I informed them.They even asked if I needed additional funds but I told them no because I was expecting from those who promised,so I promised them I will be done with the production soon.So after some time I travelled down to Abuja to see them and we talked about it.I made them understand what I was going through and how everything went down,and I asked for more time and they said they were going to take the matter up if I was not able to pay soon