Champion Divine Clinic introduces HIV/AIDS Immune Booster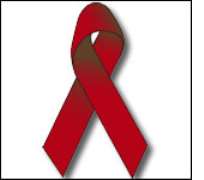 About 200 people are responding to trials in herbal HIV/AIDS Immune Booster at the Champion Divine Clinic at Tantra Hill in Accra.
Medical examination and laboratory tests had confirmed the state of the beneficiaries, who were referred to the Clinic from the various hospitals by medical practitioners for the trial that seek to build the immune system of People Living with HIV/AIDS.
These were disclosed by Dr. Kwaku Frimpong, Chief Executive Officer (CEO) of the Clinic, in an interview with Ghana News Agency in Accra on Sunday.
He said the Clinic offered treatment for stroke, diabetes, ulcer and hepatitis 'B' without surgery and that about 150 patients visited the facility daily.
Dr. Frimpong said with the acquisition of modern equipment, the Clinic would continue to play a leading role in promoting herbal medicine to meet the medical needs of the people.
He appealed to herbal medicine practitioners in the country to adopt modern preserving methods for their products.
Dr Frimpong advised the public against patronizing drugs from peddlers and quacks, whose interest was only to make money at the expense of innocent Ghanaians.
He said the Clinic which was established in 2004, had won many international awards for promoting herbal medicine in the country, including the Africa Alternative Herbal Clinic for the year 2008' and the 'Dr Kwame Nkrumah Africa Leadership Award'.