TOP ACTRESS LOLA ALAO SET TO REMARRY?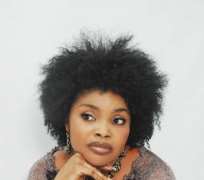 There is no doubt that Lola Alao is one of the talented actresses in Nigeria, especially in the Yoruba movie circle.
Lola's acting career started years ago with her role in the soap, Ripples. She showed her diversity as an actress when she switched over to movies by taking part in Black Encounter, an English movie. But she did not become a household name until she started featuring in Yoruba movies.
Now, Lola has become not only an actress, but also a producer and a scriptwriter.
In a recent interview, the single mother of one reveal her plans to remarry after her messy divorce with her estranged hubby, Dare Ogulana.
I don't want to rush into marriage again. This is because the part of Nigeria where I come from they count number of marriages. So whoever I am getting married to now will be for better for worse, forever and ever till death do us part. I believe God wants the best for me that is why it is taking time like this.
Definitely I will remarry. I have just 1 daughter. I will definitely have 1 more by the special grace of God
When asked; who is the lucky guy she planning to walk down the aisles with, she said Haa! Ok.Thanks,so that they can scatter it for me.Noo! I have learnt my lesson the hard way.I like it that way
click the link below to go to...
LOLA ALAO: A WOMAN YOU WOULD NEVER PRAY TO MARRY-HUBBY REVEALS.