LASSA FEVER: 5,000 NIGERIANS KILLED, 300,000 INFECTED ANNUALLY -EXPERT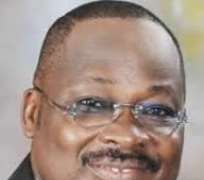 Between 100,000 to 300,000 Nigerians are being infected with Lassa fever virus on a yearly basis, while record has shown that about 5,000 have died.
A medical expert from the University College Hospital (UCH), Mrs Catherine Ayegboyin disclosed this at the weekend in Ibadan.
Mrs Ayegboyin, a trained Nurse, while delivering a lecture at Aperin Baptist Church, Ibadan, on the awareness and dangers inherent in contacting the deadly viral disease, said the disease was discovered in 1969 in a village called Lassa in the northern part of the country, where two nurse-missioners were killed.
She added that the disease had been rampant in countries like Sierra-Leone, Guinea Republic, Liberia and Nigeria, while its causative agent was mainly rodents.
Aside from being spread through urine and faeces of rodents dropped on foods, Ayegboyin added that the disease was contagious as it could spread through inhaling of the viral disease. According to her, some doctors and nurses in Port- Harcourt lost their lives early in the year to the fever through contact with the infected patients.
Ayegboyin, who had served at the Sacred Heart Hospital, Abeokuta,Ogun State, disclosed that four personnel were killed in 2009 at the hospital due to unconscious contact with the disease.
She added that the disease was becoming more devastating due to the fact that its symptoms would significantly manifest in any infected patient after about two to three weeks of attack. She adding that many of those who had lost their lives in the past were people, who would not take immediate and appropriate medical attention upon discovery of the virus.
While urging Nigerians to imbibe the habit of personal and environmental hygiene by preventing rodents from inhabiting their houses and having contact with their foods, Ayegboyin said some of the symptoms of Lassa fever include high temperature, chest pain, conjunctivitis, swelling of the face, diarrhea, traces of blood coming through the nose and ear, among others.
She concluded by saying that aside from causing death, Lassa fever, 'can cause miscarriage or abortion in affected pregnant women, as well as hearing impairment in humans.'