Jonathan Congratulates Christians, Says Nigeria Will Triumph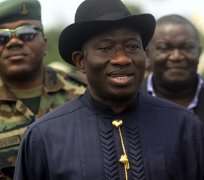 ABUJA, April 07, (THEWILL) - President Goodluck Jonathan has felicitated with Christians on the occasion of the Easter celebrations, urging all citizens, irrespective of religious differences, to unite and help government in its bid to overcome current security and developmental challenges. He also promised that his administration would continue doing all within its powers to boost conditions of living in the country. The full message reads:
"Dear Compatriots, I greet you all on this happy occasion of Easter celebrations for the year 2012. For our Christian brothers and sisters, the significance of Easter which, commemorates the resurrection of Jesus Christ, lies in its promise to the faithful of ultimate triumph over all challenges and adversity. We are a people of great faith and the vast majority of our people are adherents of the world's major faith-based religions. My message to the nation, therefore, as we celebrate one of Christianity's holiest days, is that we should continue to have faith in our collective ability to overcome all present challenges and take our rightful place in the comity of nations as a strong, united and prosperous country.
"As people of faith, we must never succumb to hopelessness and despair. We must rekindle and retain deep faith in our shared vision of greatness, and continuously renew our determination to achieve our immense potentials through total commitment and dedication to the fulfillment of our national aspirations. I fervently believe that as the resurrection of Jesus Christ signifies the triumph of light over darkness, Nigeria will overcome its developmental challenges in the shortest possible time if we all resolve to set aside our differences, work together as one people, and foster peace, harmony and security in our country as requisite conditions for steady socio-economic growth and development.
"My administration will continue to give dynamic, purposeful and effective leadership towards the attainment of our goal of faster national progress and development. We shall continue to put the greatest effort into achieving a positive transformation in the lives of our people with the effective implementation of our agenda for national transformation. I shall continue to count on your support, cooperation and prayers for the progress and wellbeing of our dear nation.
Happy Easter celebrations!"