Prophet TB Joshua predicts death, Malawi President Passes Away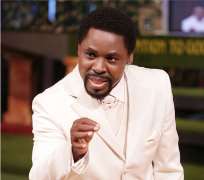 The President of Malawi, Bingu wa Mutharika passed away on Thursday 5th April 2012 after suffering a heart attack. His death, coming just a few days after Prophet T. B. Joshua predicted the death of a nation's president has sparked off some debate about his prophesies.
The story everywhere now is that could this be a co-incidence or could this man really be hearing from someone bigger somewhere?
Read the prediction below..
I'm Seeing Sudden Death For The President Of A Nation - T.B. JOSHUA