GUBER POLL: IT'LL BE SUICIDAL TO RIG IN ONDO - ANIFOWOSHE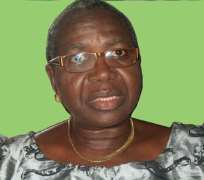 By Bashir Adefaka
Mrs Jumoke Anifowose, the Ondo State Action Congress of Nigeria (ACN) chairman in this interview spoke on the chances of the party in the November governorship polls warning that Ondo people would not accept anything lower than free and fair election. Excerpts:
AHEAD of the governorship election in Ondo State, how prepared is your party?
The party is preparing very well and seriously too. Our leadership right from the national level is conscious of the fact that Ondo State has to join its kit and kin in Yoruba Land and become an Action Congress of Nigeria (ACN) State. So in that wise we are leaving no stone unturned to get the state into the mainstream of Yoruba politics.
We may not be able to tell you exactly what our strategies are on the pages of the newspaper but definitely, I can assure you that, we are fully prepared and we are going to win the election come November this year. We have put so much into it and by the grace of God we shall be favoured. Talking about the calibre of people joining the party now I can tell you that they must have found something in the party at the state level, which is the reason they are coming to join us and it is highly appreciated this development is coming up.
As for the number of aspirants, people must have seen that ACN is a party that encourages performance and they are convinced that when any of them is able to make it to power he will have no problem with performance to the extent that he will even perform more than other governments produced by the party in other states and at various level.
With aspirants coming from various parties, there are fears that what happened in 2007 when the candidate chosen by Action Congress (AC) at that time went and teamed up with the PDP could again happen. What is your take on that?
Quite sure, you are right that not everything that glitters is gold. The party truly had a disappointing experience when we had numerous aspirants. There was a mole in the party by the opponent and it was the mole that was given the ticket and all saw what became of the party after the mole defected to the other party.
Defecting to the other party
So you are right but what I will say in this instance is that the party is being careful, watchful, prayerful in order to get the candidate, who will not only be acceptable to the people but also will not breach the party's trust. Some people defect to satisfy ambition but the moment that ambition is not fulfilled, they return to their previous party.
What is the ACN leadership in Ondo State doing about those who may feel cheated?
There is no question of being cheated. If you are a genuine party member, your allegiance should not be affected by the decsion on who is finally taken as candidate of the party. Everybody has been allowed to go about campaigning, putting up posters, billboards and nobody is disturbing anybody. If at the end of the day a particular person is elected at the primary or there is a consensus of any sort, I think if you are a sincere party person that should not affect your attitude towards the successful person or towards the party.
It does happen that people defect to other parties because they feel their political ambitions can be fulfilled but in Ondo State ACN, all the aspirants have resolved that whoever emerges among them, they would all join hands with him to succeed at the election as a way of moving the party forward and taking Ondo State, both as a state and as a people, to a greater height.
What is your assessment of Governor Olusegun Mimiko's performance after three years?
All that you hear of performance of this government is just newspaper performance because everybody is grumbling. Some people are grumbling silently, some are grumbling aloud and some other people are telling it to his face. I want to challenge the media men to go round on their own and sample opinion of the people instead of being tele-guided by the government!
What Mimiko claims he has done in three years, if you put it side by side the number of kilometres of road Governor Kayode Fayemi of Ekiti State has done in one year, it can't match them. With an ACN government in Ondo State, the people will see governance in the right perspective.
What is your attitude towards reports that Governor Mimiko is considering teaming up with the PDP?
No matter the strength of the Federal Government, if they dare Ondo State people, the Federal Government will pay for it. So I am using this opportunity to warn them that whatever system of rigging they have in place, whatever they want to do, they shouldn't move near Ondo State because it is going to be a tough one and we are battle ready to face the Labour Party at the election, as well as its partner Federal Government in its entirety.