Celebrities Model For Charity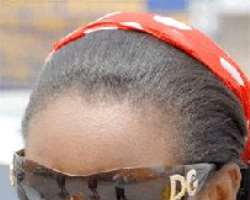 The launch of The Sew Project, a TV reality series which seeks to search for the next fashion designer will be marked with a fashion show this evening at the Nissan Showroom on the Graphic Road.
The fashion show, dubbed Daviva Ghana Collections 2008 and organised by Pearl Amoah Nyamekor's D&P Holdings, will have celebrities like musicians Gyedu Blay Ambolley, Amy Newmann and Kwabena Kwabena grace the catwalk to raise funds for trachoma victims in the northern parts of the country.
Other well-known personalities to strut their stuff this evening include broadcasters Kwami Sefa Kayi and Jessica of Peace FM and Citi FM respectively, actress Jackie Appiah, Mawuena Dumor of MTN and actor and television presenter KSM.
They will appear in designs by Kofi Ansah, Mawuli Okudjeto, Kwesi Nti, Joyce Ababio among others.
Trachoma is an infectious eye disease, and the leading cause of the world's infectious blindness.
Globally, 84 million people suffer from active infection and nearly 8 million people are visually impaired as a result of the disease.
Experts say the disease causes blindness in the most productive years of a person's life and has the potential to ruin the economic well-being of entire families and communities.
The about 5,000 cases in Ghana, are mostly in the three northern regions. D&P Holdings is collaborating with the Ghana Trachoma Office to bring relief to the sufferers.
About 30 international models from the United States , Europe, Asia and Africa will also model designs by 20 young Ghanaian fashion designers.
The show's organisers say there will be ready-to-wear designs for sale at the function.
By Gloria Dzifa Kpodo