AIA Shares Slide After $6 Billion AIG Selldown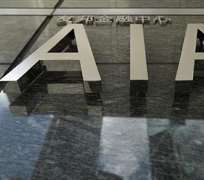 Shares in AIA Group Ltd had their second-biggest one-day percentage fall on Tuesday after its former parent, American International Group (AIG)), raised about $6 billion by selling shares at the bottom end of the marketing range.
AIG's long-awaited selldown punctured a rally in AIA shares this year, which were driven up on the back of strong earnings and on expectations of a bid for ING's Asian life insurance business.
The U.S. insurer will use the proceeds to repay part of the $182 billion bailout it got in 2008 from the U.S. government at the height of the global financial crisis. AIG said it will not sell any more AIA shares until September 4.
Still, analysts said AIG's remaining stake will be seen as a potential overhang on the stock and any run-up in the price could make investors suspicious about AIG offloading its remaining 18.6 percent stake valued at about $7.7 billion.
AIA shares shed 8.4 percent to HK$26.75 as trading resumed on Tuesday, compared with a 2.2 percent drop in Hong Kong's benchmark Hang Seng share index. Despite the fall, AIA is the best-performing stocks in the Hang Seng index over the past year, having risen about 27 percent.
AIG's $6 billion selldown in AIA makes it the second-biggest selldown globally behind Vodafone Plc's $6.6 billion block sale in China Mobile Ltd in 2010, according to Thomson Reuters data.
AIG sold 1.72 billion ordinary shares at HK$27.15 each in a block sale to unnamed institutional investors. The shares were initially offered in a range of HK$27.15-$27.50, a discount of up to 7 percent to AIA's closing stock price on Friday.
"The AIA stock is reacting on the back of the huge placement," said Colin Ng, head of equities at Barings Asset Management.
"It was widely known to the market that AIG will unwind its position at some point. We hold the stock for the fundamental value and the earnings potential it has," said Ng, who helps manage about $8 billion in Asia, including AIA stock.
Now Asia's third-largest insurer, AIA has built a sprawling and successful business across the region with an army of hundreds of thousands of agents.
BOOST TO BANKERS
AIG was forced to spin off AIA, widely considered its crown jewel, and other assets following the bailout by the U.S. government.
AIG expects to use the net proceeds to reduce the balance of the U.S. Treasury Department's preferred interest in a special-purpose vehicle that holds the AIA shares. As of last month, those preferred interests were worth about $8.4 billion.
The Treasury also owns 77 percent of AIG's common stock following the bailout.
The selldown is a huge boost to equity capital markets bankers, who faced a drought of initial public offerings in the new year despite a strong run-up in stock markets in Asia.
Deutsche Bank and Goldman Sachs are the "active" joint global coordinators, according to two sources with direct knowledge of the process. Citigroup and Morgan Stanley were taking "passive" roles in the current AIG selldown, the sources said. The sources did not want to be named because of the sensitivity of the matter.
All four banks led AIA's $20.5 billion IPO in 2010.
REUTERS