The Art of Being Sensual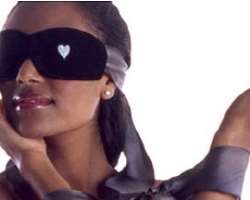 In this day and age, we are all so tied up with schedules, work, family and finances, that we seldom have the time to think about anything else.
As a woman, occasionally, my life comes to a standstill and I begin to mull over what it is I am missing in my life.
Well, as many of us women out there know—when we think about being in a relationship with a man—we are not thinking on the same wavelength as our male counterparts!
Being in love for the first time should be a wonderful , romantic affair , straight from the heart. For most young people that means, kissing , cuddling and of course sex- all good things to consider!
However, what if you are a woman in her late forties and have been married for over 30 years to the same guy----then you lose the man of your life to a deadly foe called cancer?
All of a sudden you are thrown into a different world of being 'over the hill" or 'not physically attractive due to caesarean sections etc" all of which is very nerve wracking and your self -esteem can take a battering!
Now I can safely say, that being in my late forties is actually not that bad after all!
Why? Because I have something up my sleeve that many men and women have all but lost touch with. The art of sensual touching.
Now you might wonder what on earth I am talking about. In the early days when love was considered to be the epitome of all relationships----you fell in love at first sight, with the man or woman of your dreams, and found other ways to please each other rather than just have sex on the first date. Which was considered taboo!
If you look at one book in particular about the Karma Sutra----the art of sensual touching was considered to be the most profound form of love without actually committing the act itself!


At my time of life, I am not looking for a "quick fix" in the back seat of a car. I want to be made to feel like a real woman—can you even imagine being touched by a guy on the back of your neck and be made to feel so alive that everything else just does not matter/ Wow—if people would only take the time to think about what makes a woman "tick" life would be so much more interesting for both parties.
Taking a woman or man to the next level in ecstacy should be a pleasurable journey
that is second to none. Sensual touching is also a safe way of having fun without the baby issue coming up!
Take a step back the next time you are with your loved one—take the time to ask what they would like to do or have done to them. You never know- your love life -even at the age of 48 may just explode and make you think you are a teenager again—only this time -you have way more experience!
Author: Janmay