Dad Isn't Honest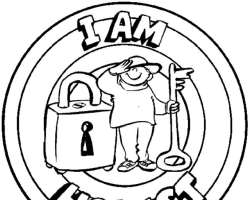 Dear Auntie Betty, My dad is fond of making promises to me which he never honours.

Once he told me he would take me to London but he didn't.
He also promised to take me to Brazil, but never did. After failing to keep his word, he told me that he forgot about it.

Once he also told me he would buy me a personal computer, but again it did not happen.
Auntie, I am so angry with my father.

Akuba,
Takoradi.

Dear Akuba, First of all, have you found out if your dad can afford the trips he's been promising you or he often makes those promises jokingly? He may be saying them just to cheer you up. So don't get angry with him.

You have to let him know how his unfulfilled promises are weakening your trust for him.

If he is in a position to keep all the promises and he says he's been forgetting them, then take his word for it. What you may have to do is to keep reminding him the next time he makes another promise to you.