How to Talk to Your Partner if You Have an STD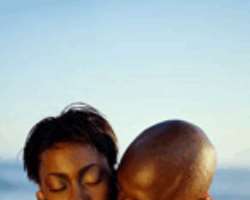 Let's face it: most people believe, "Oh no, that will NEVER happen to me." Sure, I would like to live in this fantasy world and not worry about getting a sexually transmitted disease (STD), but according to the American Social Health Association, there are at least 15 million new cases of STDs every year. I bet the people who contract STDs each year never thought it would happen to them either.
The most important thing you could ever do with your partner is to talk about STDs before planning to have sex. Many people, however, feel too embarrassed or scared to do talk about it openly and honestly.
"Some people are just too scared to bring up the subject altogether, for fear of a partner rejecting them,' says Rick Sowadsky, MSPH, Senior Communicable Disease Specialist for the Nevada State Health Division AIDS Program. "Keep in mind that if your partner breaks up with you because you have brought up the subject of STDs, then there was not much keeping the relationship together in the first place!"
Right-o, but what if you didn't have the conversation and you still had sex without a condom? What should you do if it does happen to you? Do you tell your partner?
How Do I Deal?
Before you go around telling anyone about your STD, you have to come to terms with your own diagnosis. It's unrealistic to expect other people to understand if you're uncomfortable with the diagnosis yourself. You might feel a lot of anger and shock and the need to blame. Whatever you feel is completely understandable. At a time like this, it is helpful to get as much information on the disease as possible and make yourself an expert on the subject.
You can call the CDC's National STD Hotline 24 hours a day, 7 days a week at 1-800-227-8922. In addition to talking to you personally, their hotline specialists can mail you brochures and information. You can also visit www.iwannaknow.org. Or if you'd prefer to pick up a book, try Changing Bodies, Changing Lives: A Book for Teens on Sex and Relationships by Ruth Bell.
Should I Tell My Partner?
If you don't tell your partner, you are putting his or her health at risk. Remember that many STDs are curable or treatable. If left untreated, however, STDs like syphilis, gonorrhea and chlamydia can spread to other parts of your body and cause irreparable damage. And, of course, HIV can turn into full-blown AIDS.
So, should you just walk up to your partner and say, "Hey buddy! Guess what? I got some good news and some bad news. Bad news is, I just found out I am HIV-positive and you might be too. Good news is, I just saved money on my car insurance." Sure, Geico makes this sound cute, but it's definitely not the way to approach someone about a situation like this.
I know that it is scary to think about telling your partner something like this. But STDResouce.com says, "While it may be tempting to withhold information, the honest and respectful thing to do is TELL YOUR PARTNER."
What Do I Say?
For sure, you shouldn't tell your partner that you have an STD at your grandmother's New Year's party with all your little cousins running around watching to see if you, ewwww, kiss. "Discuss this subject in person," says Sowadsky. "I do not suggest that you talk about it over the phone, by e-mail, by instant message (IM) or by letter. The personal touch can really make a difference here!"
Find somewhere that is quiet, relaxed and comfortable. Keep it simple; discuss the facts about symptoms, treatment, transmission and protection. You can start out with statements like: "Honey, there's something important I need to talk with you about. I just found out that I have..." or "I need to talk with you about something important, and I'm worried how you're going to react" or "You know I really care about you; that's why I have something important to tell you."
Once you tell your partner, be prepared for them to express anger, sadness or hurt feelings. Any of these responses is perfectly normal. Remember you too needed time to get used to your STD status. Make sure you give your partner time to think about it. Hopefully, he or she will eventually come around and want to talk. Once that happens, you can both research it in more detail and even, go get tested together.
What If My Partner Breaks Up with Me?
That's definitely a possibility. But chances are that if you are honest with your partner, he or she will appreciate your truthfulness. That kind of honesty might even strengthen the emotional bond between you.
It might also make sense for you and your partner to abstain from sex until the outbreak has cleared and to make sure you always practice safer sex, which means using condoms correctly and consistently every time you engage in oral, vaginal or anal sex.
The hardest part is going beyond your fear and taking the first step towards disclosing to your partner. But the most important part is telling them. So please do.